Smart Speakers
These voice-activated digital assistants, such as Google Home and Amazon Echo, are much more than just music players, and are becoming increasingly popular. They respond to voice commands to provide news, answers and more, and can be used to control smart home appliances.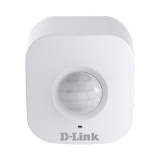 Motion sensors
Motion sensors on windows and doors will send you a notification when they sense movement. You can create rules as to who is notified or create other actions, such as setting off an alarm or turning on a light.
Smart lighting
With the controls on your smartphone or tablet, you can adjust the lighting in your home or office depending on the time of day, weather, or personal preferences. Sensors and timers can be used to automatically detect your presence and turn the lights on or off, or gradually increase or decrease lighting intensity, in any room.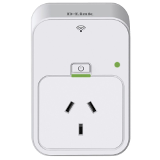 Smart plugs
Smart plugs enable you to control appliances and lights remotely. Practical applications include turning on and off lights when you aren't home, or switching on a heater.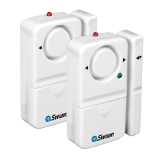 Smart alarms
Set rules to activate your alarm. Motion detected by a camera, window, door or motion sensor can activate the alarm, as well as sending out a notification to your smartphone or tablet wherever you are.
Surveillance and security cameras
Security cameras are a great deterrent to would-be thieves, and can give you a complete picture of what is going on at the office or at home while you are away. Create rules to record at specific times, and access your live video from your phone wirelessly.
Explore the range of surveillance and security cameras from Officeworks.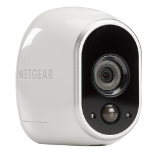 Full wireless cameras
If you don't have access to power, these cameras are ideal – they operate on batteries and beam their images back wirelessly. The Netgear Arlo has up to 6 months battery life.
Smart doorlocks and doorbells
Improve security and enjoy extra convenience with smart doorlocks and doorbells from Officeworks. These devices let you unlock doors and adjust thermostats remotely, view and speak to visitors before opening the door, and more.
Explore Officeworks' range of smart doorlocks and doorbells.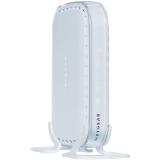 Modems
These are devices that convert data from the router, connecting your home network to the Internet by using your ISP (Internet Service Provider).
Routers
Routers allow your devices to connect to the Internet, wirelessly or through Ethernet ports. There are a wide variety of routers available today, depending on your needs and your budget. Advanced routers boast better security features, faster speeds and a greater wireless range.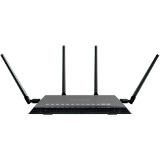 Wireless Modem Routers
A Modem Router is everything you need for high-speed Internet access for your entire home. It combines an ADSL2+ modem and high-end wireless router together to create a single, easy to use device that creates and shares an Internet connection for all your devices.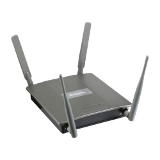 Extenders and Adapters
Wireless extenders and adapters are useful if you have a large home or office and need wider Internet coverage for your devices. Extenders give your router a bigger range so that you can connect more devices from various areas of your home or workspace, while adaptors allow you to move devices around without having to fuss with wires. Both extenders and adaptors come in different sizes and shapes to suit your preferences.
Featured Items