Make my home more:
Efficient

Secure

Entertaining

Convenient
Bill savings become your superpower
Smart lights and plugs can be automated for maximum efficiency (and power bill savings), and switched off from anywhere using your smartphone—did I leave the iron on? Is the hair straightener off? And with a smart speaker, you can voice-control your smart home too.
Smart lights
Change your light bulbs to
smart bulbs
to control them with your voice via a smart speaker, or your smartphone or tablet touchscreen, or completely automate everything with motion sensors and timers.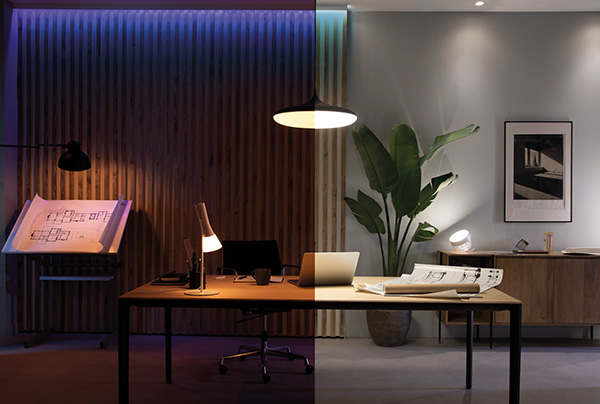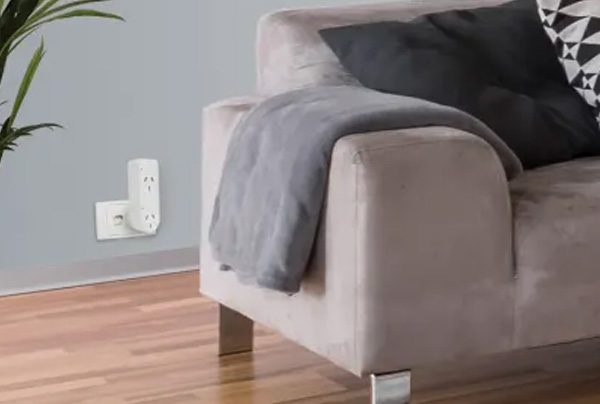 Smart Plugs
Anything that plugs in—your lamps, iron, hair straightener, coffee machine—can become 'smart'. Just plug it in through a
smart plug
, then switch it on and off via your smartphone, tablet or smart speaker.
Smart climate controllers
Any air conditioner with a remote can be controlled, monitored, and scheduled for 7 days from your smartphone using a
smart climate controller
. You can also tell your smart speaker to adjust the temperature.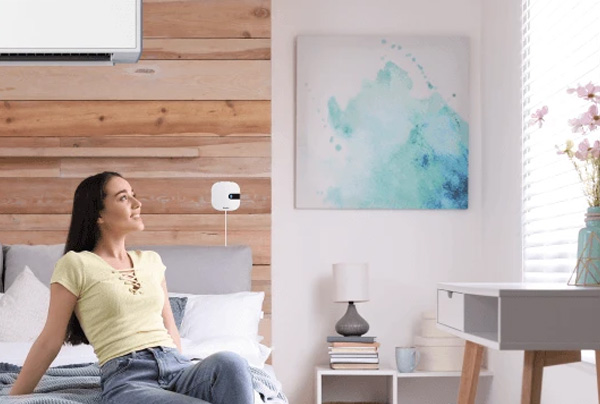 Popular smart products for an efficient home
Popular brands for smart home energy use
Home security that's seriously smart
We've come a long way from the bleating alarms and keypads of old-school security. Protect your loved ones and home with sophisticated smart security that shows alerts and live camera footage on your smartphone.
A smart entrance
With a
smart lock
you can unlock your front door with a smartphone or personalised PIN. A
smart doorbell
allows you to see and talk to the person at the door using your smartphone. Even when you're out or on holidays!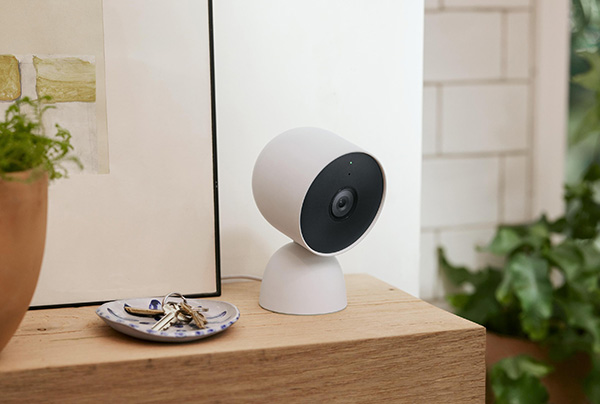 Smart security cameras
Indoor and outdoor
smart cameras
allow you to keep an eye on your home (and pets) via your smartphone, and with a two-way audio system you can also hear and speak through the camera's speakers
Smart motion sensors
If unwanted visitors make their way onto or into your property, a
smart motion sensor
can trigger automatic lights and alerts to ward off intruders and ensure you're aware and can take immediate action.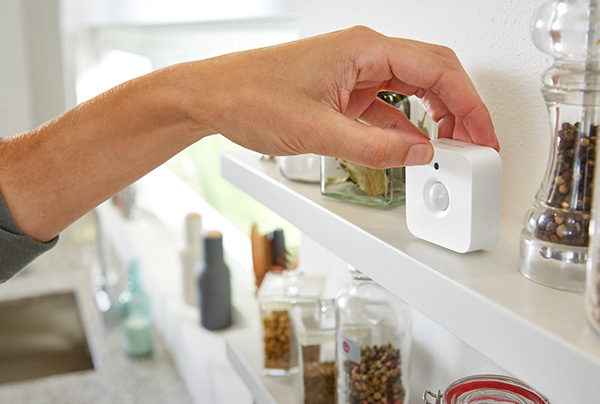 Smart smoke alarms
No more trying to stop the brain-rattling beeping of a smoke alarm with a broom handle or mad tea-towel waving—with a
smart smoke alarm
you can silence false alarms on your smartphone or tablet.
Popular smart products for a safe, secure home
Popular brands for smart security and safety
Make every day a delight
Farewell shrill alarm, awaken to your favourite song instead. Ask your smart speaker if you'll need an umbrella, to play something to entertain the kids, schedule mood lighting, and unwind with a bath playlist.
Smart clock
Make your favourite song your new alarm so you bounce out of bed. A
smart clock
can also show you the weather and traffic reports, so you start every day feeling good and with the information you need.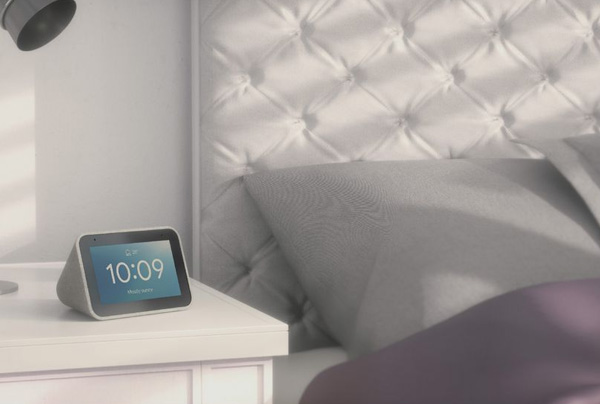 Smart speakers
Tell your
smart speaker
what you want to see on your smart TV, listen to while making dinner, or dance to for some impromptu family fun. Your favourite playlists and podcasts make daily chores far more enjoyable.
Smart lights
Soft lighting sets the mood for a family meal.
Smart lights
can be set to automatically switch on as the sun goes down, and scheduled to dim at dinner time, creating the perfect setting for sharing stories.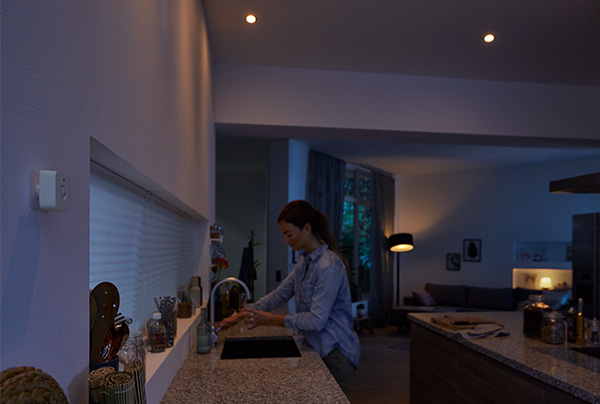 Smart motion sensors
After the sun goes down,
smart motion sensors
can detect movement and automatically turn on outdoor lights so family and friends approaching your home in the dark can find their way in safely.
Popular smart products for home entertainment
Popular brands for a smart entertainment set up
Smart devices for an easier life
With the right smart home set up you can make cooking, cleaning and even finding lost keys so much easier. Here's how a few smart devices can save precious time and energy in a smart home.
Smart speakers
When your hands are covered in cooking ingredients, just ask your
smart speaker
to set a timer and add things to your shopping list. If the speaker has a screen, you can also follow recipes and stream TV shows while you cook.
Smart finders
Do you, or someone you love, constantly lose your keys, wallet, or both? If you attach a
smart finder or bluetooth tracker
to often-lost items, you can then use your smartphone to locate them quickly in the future.
Smart vacuums
Hate vacuuming? Let a smart vacuum do it for you. Some
robotic vacuums
also mop your floors as well. Schedule cleaning times using your smartphone and enjoy sparkling floors without lifting a finger.
Smart assisted living
These smart devices enhance the safety and wellbeing of the elderly and those living with a disability. Sensors, reminders and alerts help and support those with assisted-living needs and their carers.
Popular smart products for home convenience
Popular brands to make daily life a little easier
Add a smart speaker for voice control
See smart home devices that work with Amazon Alexa
See smart home devices that work with Apple HomeKit
See smart home devices that work with the Google Assistant
Strong, reliable WiFi is a must
Your home WiFi connects your smart home, so it needs to be strong and reliable—especially with lots of smart devices.
How to boost your WiFi signal
Start by trying these easy ways to enhance your home WiFi.
Read tips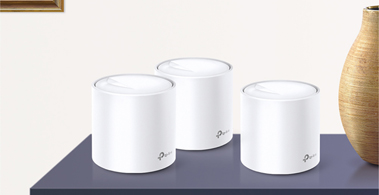 Routers for better WiFi coverage
Sometimes a new router is needed to improve WiFi coverage.
Explore routers
Geeks2U can do it all
An expert can set up your smart home for you. Let Geeks2U take care of it all.
Contact Geeks2U
Try smart products in store
Talk and listen to smart speakers, compare smart security cameras and lights.
Find nearest store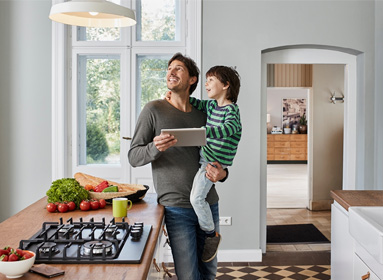 How to Set up and Connect a Smart Home
Making your home "smart" has numerous benefits: convenience, security and cost savings. But it's more than just being able to turn on a light from your phone—it's about connecting an ecosystem of products that work together so they can be easily controlled. Here's what you need to know to connect and set up your smart home.
Read article
Smart Home Buying Guide
Thinking about a smart home? As technology continues to advance, home automation systems are becoming a staple in Australian households. With a range of smart home products to choose from, you can create the ultimate smart home or smart office for your convenience.
Read buying guide
Smart Lighting Buying Guide
Ever find the warmest, comfiest position in bed then have a little dread settle in when you realise someone's got to get up turn off the lights? Stay toasty in bed with the help of Smart lighting, your new handy assistant that allows you to remotely control your lights.
Read buying guide
FAQ's
Helpful Smart Home FAQs
Q. How do I set up my smart devices?

Q. How many devices can I connect?

Q. Can I still access my smart devices when I'm not home?

Q. What happens if the power drops out?

Q. What happens if the internet drops out?

Q. Will my smart devices work on a data sim/mobile network?

Q. Can I record onto a physical hard drive/sd card?
Mesh Routers FAQ
Q. Will this connect to the NBN?

Q. What is the range of the devices?

Q. If I put this upstairs/outside will it extend this far?

Q. Can I connect this to an existing system?