STEM Test Drive: Osmo Detective Agency for Early Primary Kids
Our panel of early primary children reviews Osmo Detective Agency – an interactive, problem solving logic game that helps develop STEM skills.
Meet Jada, 7, and Keanu, 7, two enthusiastic early primary school kids who enjoy games and problem solving. We asked them to try out their sleuthing skills and review the Osmo Detective Agency, an interactive, educational STEM toy that brings geography and logic skills to the fore.

Once they'd set up their iPad on a special stand and started the companion app, the junior detectives met Alto, a robot assistant who welcomed them to the detective agency. The first case saw our dynamic duo on the hunt for thieves who had taken Beatrice the bear's cat.

First step of our toy review was finding the map of the city where they could follow the clues. With six city maps to choose from, it took awhile but once they had the Rio de Janeiro map in front of them, they were soon finding the clues with the aid of the game's magnifying glass.
The STEM Toy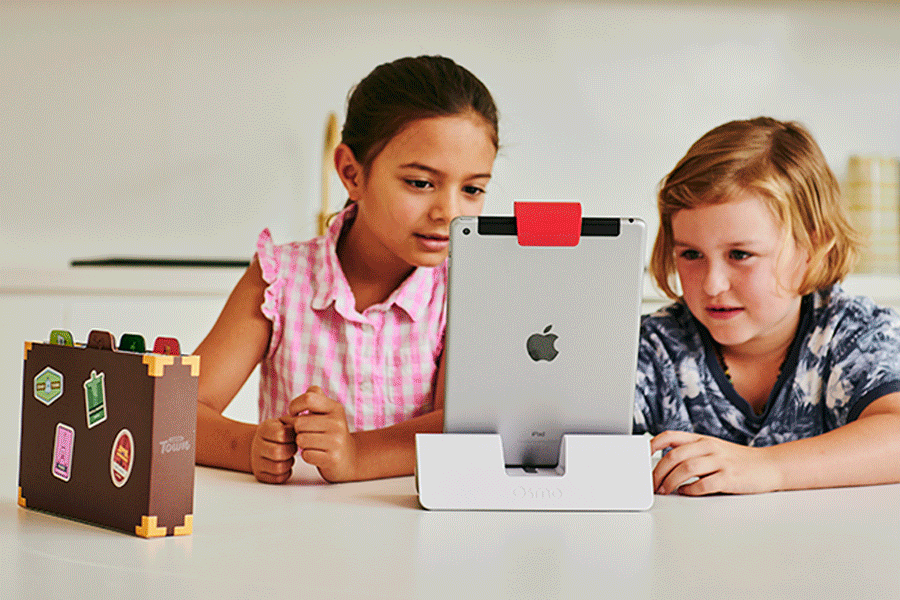 The Osmo Detective Agency is an interactive problem solving game that challenges kids to use their deductive thinking and observation skills to help the residents of Osmo Town find missing pets.

The STEM learning kit includes eight maps, featuring famous cities such as Paris, Beijing, Cairo and Sydney, plus a map holder and a magnifying glass. A mystery is presented via a free iPad app and players must find the correct city map and use the magnifying glass to follow the clues to solve it.

Suitable for an age range capturing early learners aged 5 and older, the game will help exercise their creativity and build their hand-eye coordination, as well as logic and STEM skills. The kit works with most iPads and requires an Osmo iPad Base and Mirror.
The Educational Experience
Once kids have their iPad set up and the app launched, they can start investigating their first mystery by searching for clues around the world. With each clue, they'll learn through play something new about a famous city, its landmarks, history and culture. The game encourages children to build logic skills necessary for STEM learning, as well as focus, observation skills and attention to detail. And if more than one child is playing, it encourages teamwork, sharing and cooperation.
The Verdict

Now for the review: what did our sleuths think of this STEM toy? It took a bit of effort to get going – and some patience – but it was certainly engrossing. "I like it. It's fun," said Keanu.
Our Panel's Rating out of 10
Jada gave it 10 out of 10, while Keanu rated it 7 stars.
Info! Information correct at time of publication. Global trade conditions may impact availability of some items. We apologise for any inconvenience.