Let the Geek Guide You: Cool Games for Learning
Learning
| By Amy Vagne
| May 4, 2020
Fun and educational, these cool STEM toys and learning apps are also endorsed by the team from Geeks2U.
Anthony Hill, Head of Technology at Geeks2U, is here to help you navigate through the endless array of tech products targeted at children. His best advice? "Look for things that will challenge the child and are obviously age-appropriate. We're aiming to develop their computational thinking skills and digital thinking." Read on for his top picks for educational games that give kids the skills they will need for jobs of the future.
Sphero
What kid can resist a robot? The Sphero range is a surefire winner for little learners aged 8 and above. "Control little robot balls with an app, you're essentially programming them. It teaches kids about artificial intelligence and problem solving as well," Anthony says.

Founded in 2010, this impressive US startup is focused on teaching kids to code through educational games. They even sell education packs with classroom sets of 12 Sphero balls.
What to Try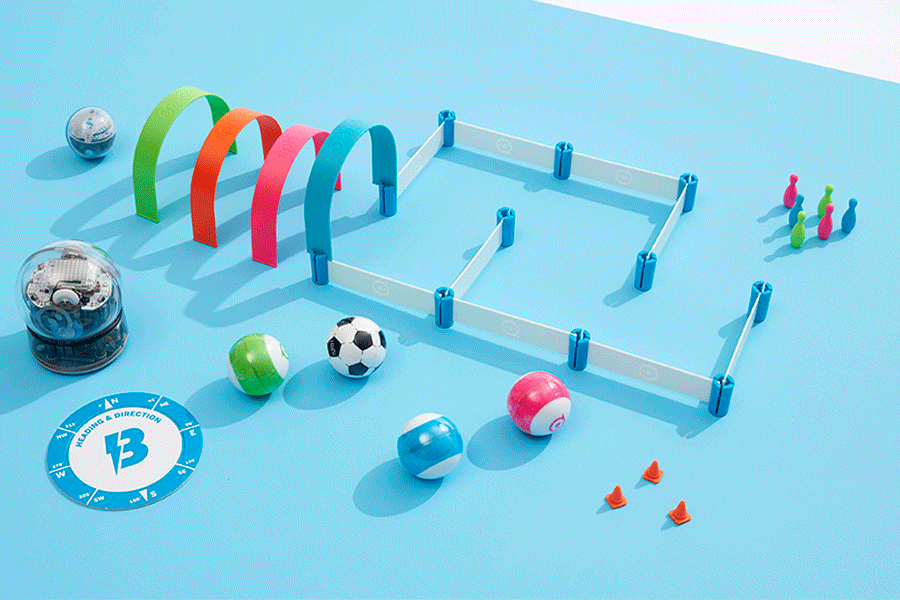 Rush Hour
This deceptively simple logic game boosts cognitive function and spatial skills. Recommended for kiddos aged 5 and up, it challenges mini problem solvers to slide vehicles around on a game grid for a fun twist on an educational game. The beauty of a physical game like this one? It helps with dexterity and fine motor skills while giving their brains a workout in STEM activities like critical thinking.

"Physical games are a good way to help balance screen time as well," Anthony adds. Entice them away from the iPad with a puzzle or board game that you can work on together.
What to Try
Khan Academy
Visit the App Store or the Google Play Store and you'll find loads of educational apps for kids. With so many choices it can be difficult to decipher the most suitable app but Khan Academy comes out on top and is highly recommended by teachers. Founded in 2008, the award-winning online educator and its junior version, Khan Academy Kids, offer a ton of kids learning games and tools, including video lessons and practice questions, building skills in maths and beyond.

When downloading any app, remember to keep cyber security front of mind – "Make sure that you have online security software and only download certified apps," Anthony recommends – and consider parental password protection as an extra layer of safety.
Makers Empire
Let's step into the future, shall we? This online learning tool is Australian-devised and allows kids to wade into the wonderful world of 3D design and modelling, a key element of STEM learning. In response to COVID-19 (coronavirus), the company has created a free "Learning at Home" course with daily design missions.

Sign up for a plan, connect to a 3D printer and suddenly their creativity comes to life. "It teaches kids to design," Anthony explains. "They can pretty much print whatever they can think of – replacement parts, a copy of a favourite toy, even 3D replicas of their pets."
Minecraft
Minecraft is hugely popular – in fact it's one of the best-selling video games of all time – and for good reason. This building game has no real plot or mission to follow, so it allows players across all grades a huge amount of creative freedom to design and build whatever they want.

"It teaches things like artificial intelligence, biodiversity, problem solving and programming skills," Anthony explains. "And they actually have educational editions that link to Australian school content."
What to Try
Melissa & Doug Suspend
Kids of all ages will enjoy this cool educational game – it's a seriously fun way to teach children about balance, building and weight. Through repetitive rounds of Suspend, players will sharpen their fine motor skills and get busy with critical thinking and problem solving.

"This one develops their main skills and helps with things like designing systems and solving problems. Game-based learning is really effective," Anthony shares. Need more convincing? We're not the only ones who approve – over 90% of Officeworks reviewers would recommend this product.
What to Try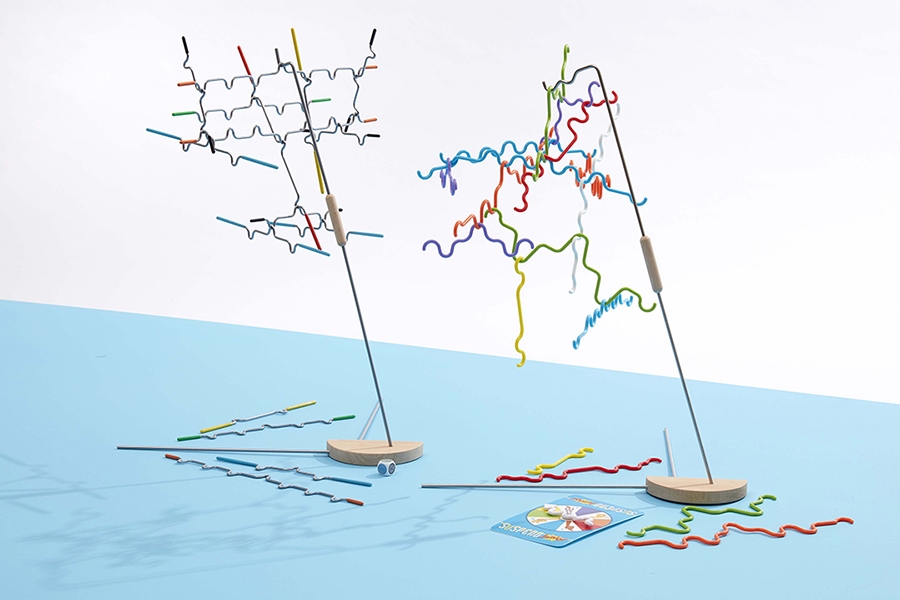 Osmo
Suitable for younger kids, the Osmo range is interactive and oodles of fun. Connecting to an iPad, tablet or iPhone, each Osmo kit fosters STEM learning by encouraging creativity and promoting problem solving skills through games and activities incorporating technology.

Hero product the Osmo Little Genius Starter Kit is recommended for little ones from 3 years and up. It cleverly utilises moulded silicon pieces and a silicon mat to turn a tablet into a learning hub. Educational games will boost literacy and enhance hand-eye coordination.
What to Try
Rubik's Cube
It's a classic across all grades and ages for a very good reason. Invented in 1974 by a Hungarian professor and architect, the humble Rubik's Cube is still popular in playgrounds across Australia. In fact, it's estimated that 400 million "Magic Cubes" have been sold worldwide since its inception. STEM accredited, the Rubik's Cube teaches sequential operations – the basics for what an algorithm is.

This will be helpful later when kids begin coding. As Anthony says, "learning to solve a Rubik's cube can improve memory, patience and problem-solving skills. These skills not only help you to become more creative in the way you handle day to day tasks, they are essential skills for any coder or programmer to build on."
What to Try
Info! Product information and availability correct at time of publication. No rainchecks. Alternative offers may be available in store.