13 Clever Craft Projects for Kids to Make at Home
Learning
| By Alexis Teasdale
| March 24, 2020
Take creative play to the next level and let kids' imaginations run wild on their own art projects. Here are some easy craft ideas for kids to make at home.
Want to keep kids occupied at home, but away from the screens? These easy DIY activities will put the fun back into crafternoons. Added bonus: many of these clever craft projects for kids will provide plenty more entertainment once they are completed and your little ones can play with their creations.
Turn Pegs into People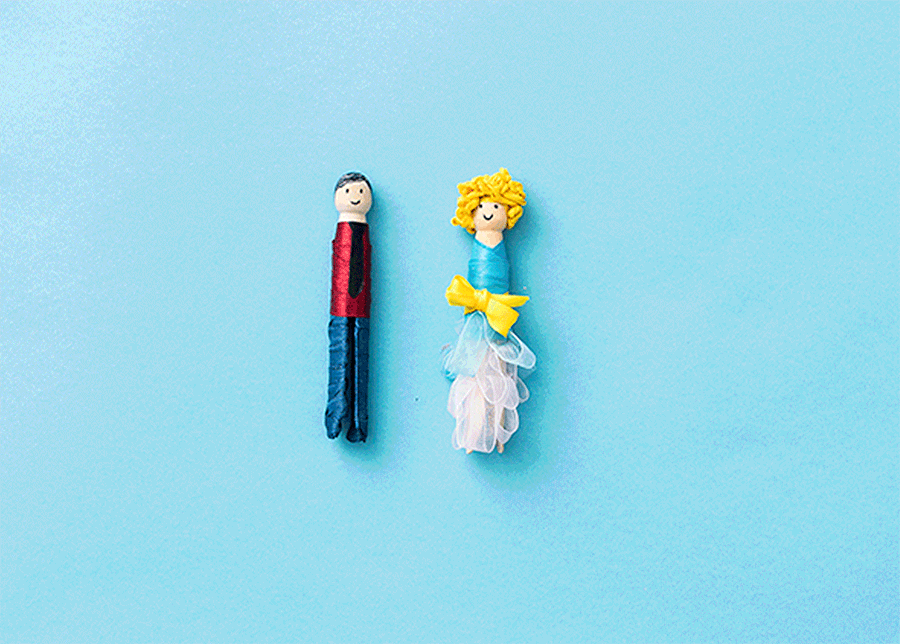 This retro art and craft project will never get old. You can make peg people as simple or as complex as your child wants. These wooden dolly pegs are perfect for beginners. After they have given the peg a little face with a marker, it's time to dress the doll. Avoid glue (little people are impatient when it comes to drying) and stick with double-sided tape instead. Wrap the peg body in the tape, and then press ribbon around it, creating tops and bottoms depending on how detailed you want the outfit to be.

You can add more tape over that to create layers like a folded skirt, or weave it in between the legs of the peg for a pair of trousers. Add threading laces for hair, and if you think it needs some bling, glitter poms poms will work well, too.
What You'll Need
Make Popsicle-Stick Monsters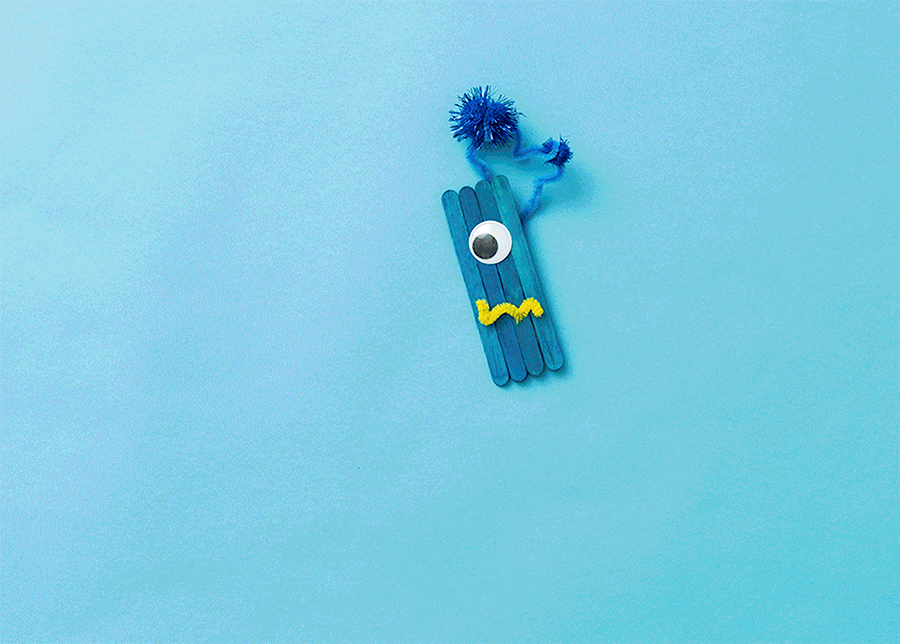 If your kid loves an art project, having a big bag of popsicle sticks on hand is a must for keeping kids busy at home. For such a basic piece of wood, they really can turn into just about anything. Little creatives will love the pre-coloured kind, so they can dive straight into the making with less of the time-consuming colouring in. The best part about the easy DIY monsters? They can be as wild and weird as you like!
What You'll Need
Ace an Accordion Pig

Paper craft projects for kids are super easy since there's almost always coloured paper at home. Paper fans are simple to make and mesmerising for kids of all ages, even before you make the animal face. Simply fold two pieces of paper accordion-style and then pinch in the middle to fold in half.

Stick together the open sides with double-sided tape and, for extra reinforcement, give them a little press with a mini stapler (the paper will naturally want to pop open without it). Next add the face: pigs are easy and so are chickens, dogs and cats, but you can also experiment with the trickier noses or trunks of crocodiles, sharks and elephants.
What You'll Need
From Sparkly Pom Poms to Super-Fun Garland

These fuzzy felt balls can be used for so many craft activities for kids to do at home, it's wise to always have a bag in your craft box. For children who are ready for something a bit more advanced, threading twine through the balls to make bunting will create instant decorations for their room, a bedhead or even a Christmas tree.

You'll need a nice thick needle with a big enough hole that they can learn to thread it. Look for one that's not too sharp, but still has a bit of a point to push through the thick felt. Once they've threaded the needle with a basic twine, a thin shoelace or even fine ribbon, it's time to start working through the balls. Glitter pom poms add extra flair to the garland.
What You'll Need
Twist Pipe Cleaners into Crowns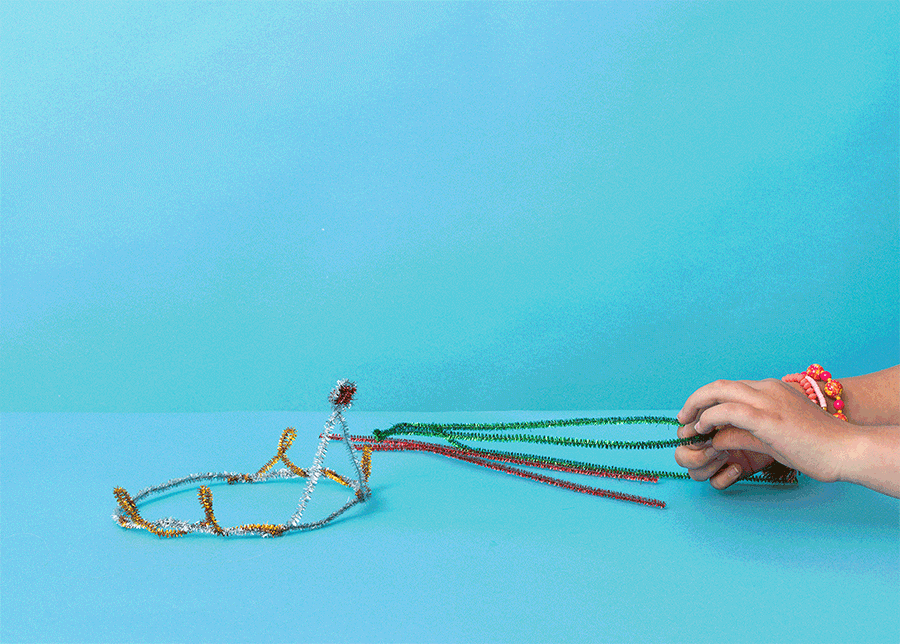 Sparkly pipe cleaners are an easy entry into craft and encourage hand-eye coordination. By joining two stems together at each end, you should have the right size crown for a small head. Then twist in more stems for whichever design they would like: stars, circles, triangles like a royal crown or more. The beauty of the pipe cleaners are they are simple to untwist if they want to start again.
What You'll Need
Sea Sponges Make Magical Paintbrushes

If you have children who like to get their hands messy, they'll love this creative craft idea. Sea sponges like Royal & Langnickel wool sponges are a lovely sensorial tool even before adding paint, and they also make an incredible stamp-like print.

Pull out some paints – use ocean colours or even brights to make a coral reef – and fill some shallow containers or a paint palette. Mini canvases make a sweet frame and are a way for them to display their art project as soon as it dries, instead of producing yet another piece of paper for your already-crowded fridge door.
What You'll Need
A Paper Plate Becomes a Cute Penguin Puppet Show

For older kids, this design works for anything from a hatching chick to penguins sliding across ice or a dolphin jumping out of water. All you need are paper plates the kids can paint or colour in, some cardboard, tape and a popsicle stick. Cut a line through the middle of the plate, attach your cut-out animal to the popsicle stick, then let the animal pop up and peek through the gap.
Air-Drying Clay Makes Fun Wearable Art

Budding jewellery designers will love this arts and crafts idea. For smaller kids, choose air-dry clay like Educational Colours air-drying clay. They simply make shapes out of the putty and wait for them to dry before painting. If they want to thread the shapes onto string, make beads by pushing a hole through each shape with a straw (remember to do this before they dry).

For older kids, take this craft activity to the next level by using coloured Staedtler Fimo modelling clay which needs to be baked to set. Not only do they get to use their hands to create, they will also learn about the oven – and patience.
What You'll Need
The Easiest Pet Kids Will Ever Have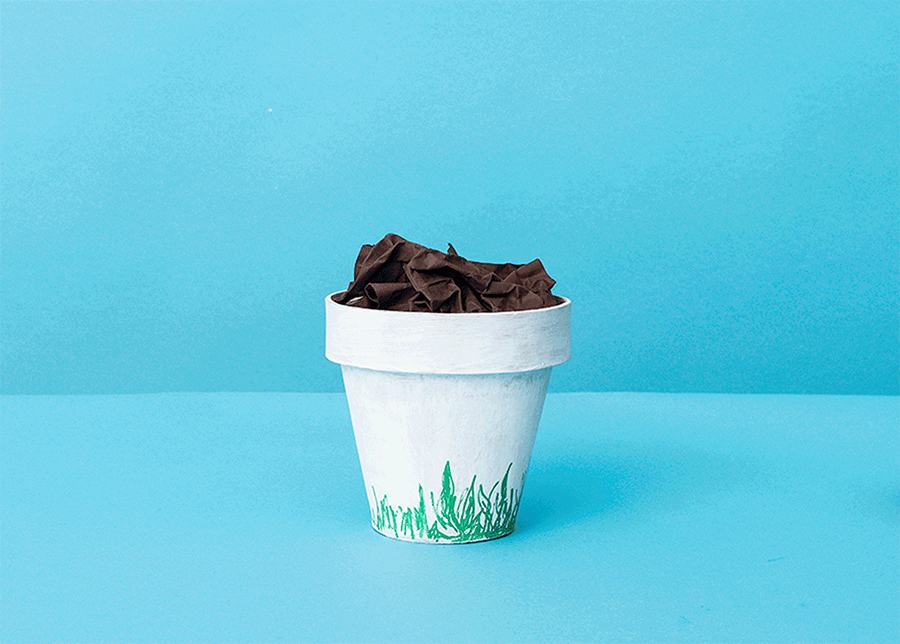 If we're being honest, you can turn just about anything into a pretend 'pet' by adding googly eyes. Pet rocks are fun for all ages and are simple craft projects to do at home in no time at all. Start by looking around your local neighbourhood for the right rock. Then it's on to painting, and while they're waiting for it to dry they can choose their eyes and antenna colours. Lastly, make a mini home for their pet in a papier-mache pot — and don't forget to stuff the pot with construction paper so their 'animal' can sit up high at show and share!.
What You'll Need
Cardboard Rolls Make an Cool City Skyline

There's something about toilet paper rolls that inspire the imagination. When it comes to crafts for kids, these cylinders can transform into anything from tiny fairy homes to construction tunnels and more. They also look perfect as skyscrapers (use paper towel roll for bigger structures) and little hands will love making their very own city. You don't even have to worry about slowly saving them all up at home; you can buy clean ones so all they need are construction paper to wrap them, and coloured markers, crayons or washi tape to create their designs.
What You'll Need
Cut Out Delicate Paper Snowflakes

Kids will marvel at the magic of paper snowflakes and will be especially proud of themselves because they can display technique. Little ones will need reasonable scissor skills to pull this off, but it doesn't matter which shapes or designs they cut into the paper – once unfolded, they will have the most delightful snowflake, completely unique to them. Smooth it out and, to avoid the snowflake ripping, swipe some glue over some contrasting coloured cardboard, then ask them to carefully press down their clever craft creation.

If they're not quite ready to make the original kind of paper snowflake, beginner scissors with specialty grooves are a sweet way to start. The Kadink decorative scissors come with five different heads that you can help them swap to make different patterns on doilies or paper.
What You'll Need
Popsicle Sticks Frame Pictures Perfectly

Children are often fascinated by photos, whether they are in them or not. Using popsicle sticks to make a frame, kids can create a lovely way to adorn a special memory that they can share with their class. This easy DIY project for kids can be done using glue or sticky tape to secure the corners. Choose jumbo sticks to give them a wider surface to add adhesive gemstones, glitter or stickers.
What You'll Need
Pep Up a Classic Paper Plane

Paper aeroplanes are good old-fashioned fun and, once kids discover how to make one, every piece of paper you leave lying around the house will come flying back at you. Take our advice and hide any important documents! Teach your child the basic folds and then show them ways to pep up the design by trying more complicated constructions and also encouraging colouring in, painting, adding windows and more. Maybe they can even create their own airline logo.
What You'll Need
Info! Information correct at time of publication. Global trade conditions may impact availability of some items. We apologise for any inconvenience.