10 Easy DIY Cards For Every Event In The Year
Learning
| By Alexis Teasdale
| April 22, 2020
Whether it's a special occasion or just to let someone know you care — a handmade card always makes an extra-special impact. Here are 10 easy DIY cards to try.
Birthdays, teacher's gifts, get-well wishes, Mother's Day… there are so many special occasions that can be marked with a card. These clever and easy DIY cards can all be whipped up in less than an afternoon and are a great way to get clever and crafty with a very personal touch. It's also a fun thing to do with kids at home.

Hot Tip: Crafting projects like these help little people exercise creativity, fine motor skills and dexterity. Start all handmade card projects with a 'base': a folded piece of cardboard, card stock or sturdy paper, then add the decorations to fit.
Cute Cards for All Your Favourite People!

Whether it's a best friend, best teacher or best sibling, this award-ribbon card design is sure to put a smile on someone's face. Making accordian-style paper fans is not only brilliant for hand-eye coordination but also for developing fine motor skills.

Once the kids have folded their paper and turned it into a circular fan, all they have to do is stick on a smaller cardboard circle for the centre and some ribbon-like strips. Finally, use alphabet stickers for the finishing touch on their DIY cards.
What You'll Need
Also Used Throughout
A Father's Day Card with a Surprise

This may look like a cute shirt and tie card, but the surprise is, by pulling the tie upwards, you reveal a hidden white shirt that kids can write on. It's easy to make too: the 'shirt and tie' is cut from a separate piece of paper, and simply slipped inside. Kids will love the fun element of this simple DIY card and will also enjoy the reaction when Dad sees it, too.
What You'll Need
A Heartfelt Card Design Perfect for Valentine's Day

For scissor-loving little people who want to make their own Valentine's Day card, it can be as simple as crafting a heart out of little bits of cut up coloured paper. Not quite ready for scissors? They can tear the paper with their hands, making it a fun sensory activity. Alphabet stickers make a nice finishing touch if handwriting is still a work in progress. And you don't have to wait until Valentine's Day – whoever receives this card will surely love it to pieces at any time of the year.
What You'll Need
The Cutest Ever Get Well Card

Band-Aids have never looked so adorable – and what better way for them to say 'Get well soon' than by colouring in Band-Aid strips and turning them into the star of their card. In this simple craft project for kids, little ones can have a go at peeling off the backs and sticking them directly onto the cardboard or paper. They can then add finishing touches using chalk or paint pens, colour-in or add patterns and designs.
What You'll Need
The Easter Egg Surprise Card

Nothing says 'Happy Easter' like an adorable paper chick hidden inside an egg. With this craft activity for kids, they'll have fun folding, cutting and gluing, and adding googly eyes is always a hit. Want more Easter arts and crafts to do at home? Take a look at 16 Fun Ideas for the Easter Hat Parade.
What You'll Need
Oh Christmas Tree! Card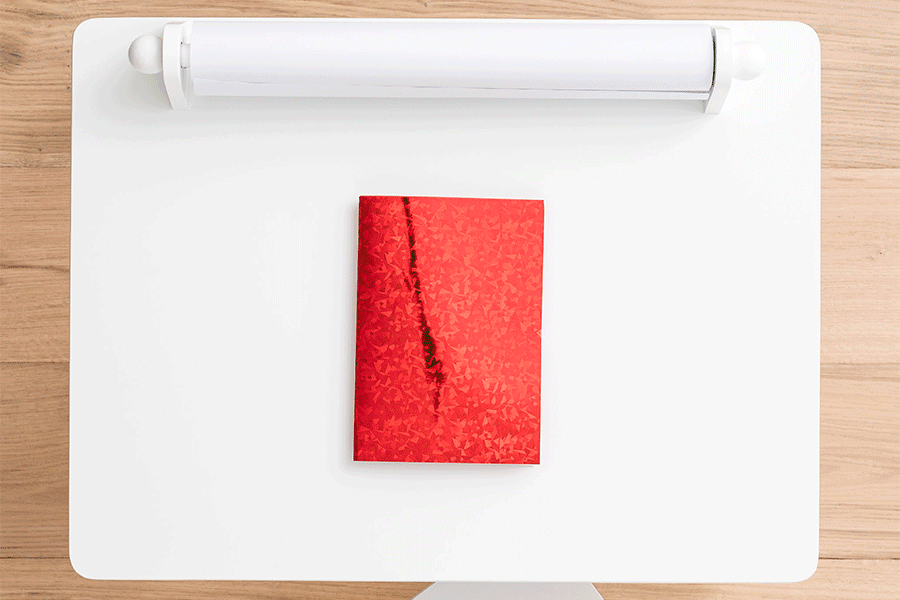 A slightly trickier design in terms of folding and gluing, this DIY Christmas card takes accordion paper folding to another level! Kids will learn loads in the construction process and get a confidence boost as they see the reveal of their hard work appear when the card is opened up.
What You'll Need
A DIY Card for Teachers and Friends Who Rule

This card idea is perfect for gifting teachers and schoolmates. Added bonus: this cute creation doubles as a gift with the mini ruler housed inside.
What You'll Need
Eye Spy a Monster Card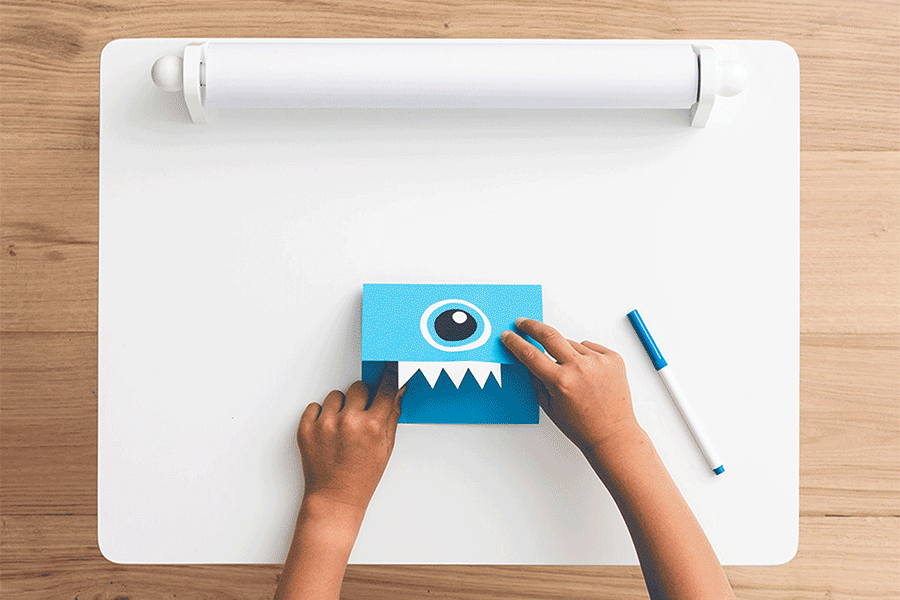 A classic monster card makes a quirky accompaniment to a kids' birthday pressie. If you have a child who likes to make cards for their mates, this is one of the best and easiest handmade designs to re-create. All they need is paper and a glue stick.
What You'll Need
A Happy Halloween Card

This is a simple and fun example of Halloweeen arts and crafts to do at home. Not all ghosts have to be scary and this one is definitely more on the sweet side. Children can free-hand cut a ghost shape out of white paper – thanks to their floaty, wavy shape there's no right or wrong when it comes to this design! Add a speech bubble that kids can write on to make their DIY card even more personalised.
What You'll Need
A Bouquet Mother's Day Card

Mums will love this long-lasting posy of flowers, created by their little ones – on Mother's Day or any day of the year! Want to know how to create this easy peasy crafts project? Follow our step-by-step instructions to make your own Homemade Mother's Day Card with 3D Flowers.
What You'll Need
Info! Product information and availability correct at time of publication. No rainchecks. Alternative offers may be available in store.