10 School Hacks To Help Kids Stay Organised
Learning
| By Alexis Teasdale
| July 8, 2020
Are your kids constantly looking for their stuff? Here are 10 easy hacks to help students get organised and off to school without fuss.
Follow these school hacks to help kids organise everything from their pencils and books to their school clothes and uniforms. These clever tips will reduce last-minute panics and help little ones keep track of everything throughout the school day.
Personalise Their Pencil Case

These days, DIY school supplies are cool. And the best part is, you don't have to spend a fortune. With some POSCA pens and a classic pencil case, their creativity can run wild. Choosing a repetitive design is a great way to create some calm and personalise your pencil case.
What You'll Need
We Also Used
Make Bookmarks Work Harder (and Look Cute, Too)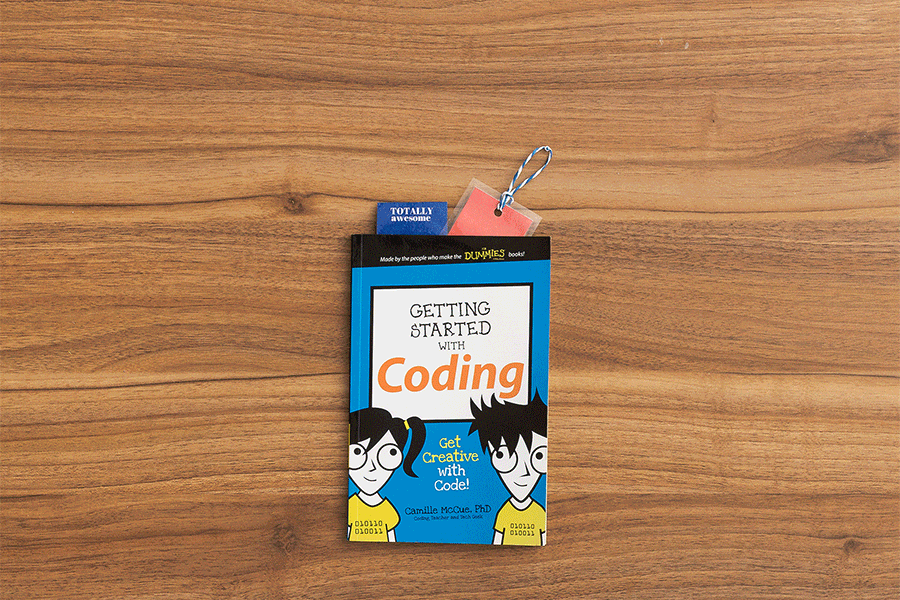 Encourage kids to think of clever ways to transform regular bookmarks into learning opportunities. Turn yours into times tables, flash cards or a cheat sheet for learning a new language, making it a practical item that does double duty.

Help them to create their own with pens and paper, or whip them up on the computer. Kids can then decorate their bookmarks with paper twine. Laminating at Officeworks means their new creations will last through the year without any torn corners.
What You'll Need
We Also Used
Whip up Name Labels Students Will Love

We all know the battle of lost pens, pencils, water bottles and more. A great life hack for school kids is to use on-point labels that will give them a head start in the organisational department.

They will love using a DYMO label maker – it's easy to program and there is a great choice of fonts and emojis. If you want to avoid losing expensive items like hats and jumpers, one of our best school hacks is to make a second label that details your mobile number.
What You'll Need
We Also Used
Give Pens and Pencils a Seriously Cool Home

Pencil tins for your home desk don't have to be blah. In fact, they can be decorated with pencils! Remind kids to reuse and recycle (Milo and coffee tins are a great size), then challenge them to come up with seriously creative ways to transform their tins.

This five-minute school hack doesn't require much. All you need to do is add mounting tape around the edges of a tin and press on coloured pencils to give it a whole new, even more practical, life. Or try gluing on googly eyes or foil shapes.
What You'll Need
We Also Used
Keep Track of Important Stuff, Like Excursion Forms

Wow, there are a lot of school forms to be filled out. They float their way home in the bottom of bags and only if you're lucky do they make it onto the kitchen bench – just before dinner prep starts.

By transforming a clipboard into a giant magnet, you'll have the perfect spot for the kids to clip any notes, making it one of the simplest school hacks for both you and them to stay on top of important dates.
What You'll Need
Store Kids Books at Home in a Way That Makes Sense

In the same way that colour coding their books in their bag helps to streamline their time before and during school hours, the same trick at home can raise homework time up a notch, too.

This amazing school hack is super-simple: all it needs is colourful drawers to match their colour-coded books for easy access to books, test results and notes in the corresponding class colour.
Try This
To-Do Lists Done Right

With so many activities at school and extracurricular commitments, it can be difficult to stay on top of everything. Try this school hack: help them set up a to-do list the whole family can see. A whiteboard is easy for all ages to use and stickers make the cutest bullet points. They can also decorate it with mini bunting. Let them update it as often as they like, but it's a good habit to revise it nightly together.
What You'll Need
Streamline Your Weekday Mornings with This Easy Trick

When your child starts before- and after-school activities, the uniform situation gets a bit more complicated. By creating a space where they can hang their week's worth of clothes, your kids will get used to planning ahead and taking responsibility for what they need to take each day.

Give this hack a go: let them decorate swing tags for each day of the week to make organisation feel a part of their weekly schedule.
What You'll Need
Never Miss the School Bell Again

If you have a sleepyhead on your hands, mornings can be frustrating – for you and them. An alarm clock is a no-brainer but you can make it more fun by letting them personalise it by choosing a clock you can draw on. This school hack makes the practical far more fun.
What You'll Need
We Also Used  
Make Sustainability Fun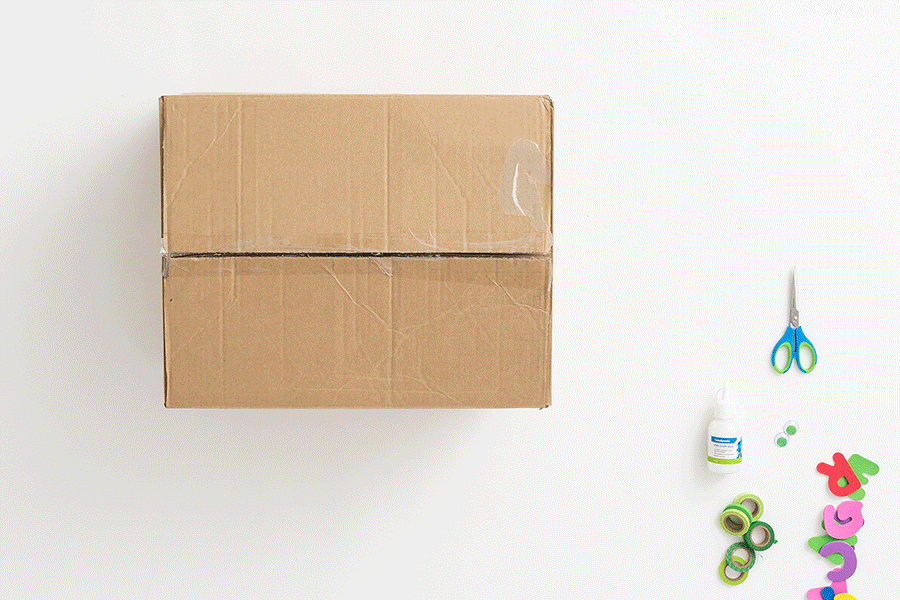 This generation of kids is (mercifully) more sustainability conscious than its predecessors. Keep that passion alive by involving them in essential upcycling. Creating a personalised DIY recycling box will encourage children to continually make better choices for the planet, which is essential for all of us.
What You'll Need
Info! Information correct at time of publication. Global trade conditions may impact availability of some items. We apologise for any inconvenience.