iOS
iOS is the operating system used solely for Apple iPhones. Apple interfaces and operating systems are renowned for their ease of use, meaning newbies to the setup will find it relatively easy to pick up.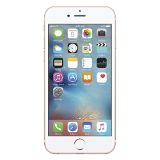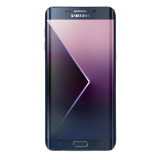 Android
Unlike iOS, where there is one version for all iPhones, Android phones have a variety of different operating systems which are dependent on what phone you choose. One of Android OS's major advantages is the high level of customisation available, allowing users to truly personalise their phones.
Windows
Perfect for those who enjoy a Windows operating system on their laptop, Windows phones offer the same user-friendly interface with plenty of features too.
Large Screens
Phablets, iPhone X, iPhone 8 Plus, Samsung Galaxy S9 Plus
Phones with large screen sizes, such as the iPhone X and Samsung Galaxy S9 Plus, are ideal for those who like to watch videos or play games often on their phone.
Mid-sized Screens
The most common size of smartphone, this size is easy to operate with one hand for the majority of phone users, and generally fits comfortably in most pockets. Phones like the Samsung Galaxy S8 and iPhone 7 and 8 are perfect examples of the mid-sized screen.
Small Screens
With the growing use of mobile phones to enjoy multimedia, small screen sizes are outdated. These days, you tend to find small screens only on feature phones or basic phones.
Processor
The processor helps your phone to multitask without any obvious signs of lag. With the wide array of tasks that the modern mobile phone is used for, a decent processor is required to cope with these functions.
If you're going to run your smartphone through the motions, you'll want to look for a handset with the most recent processors. The iPhone 8 and 8 Plus use Apple's latest processor, the A11 Bionic, currently ranked as the fastest mobile chip available.
Storage
Phones have come a long way since the days of having to delete texts to free up your inbox. Phones available to buy from Officeworks offer storage of up to 256GB.
High storage phones such as the Oppo R11 or iPhone 8 are ideal for those who like to store music, videos, and photos in sizeable amounts. Bear in mind that apps tend to consume a great deal of storage, so if you like to have plenty of apps on your phone, high storage capabilities are a must.
Camera
The majority of people use their phone to double as a camera, so this is another important consideration when choosing a new phone.
Most smartphones feature a front and back camera, the front camera being particularly ideal for video calls. Whilst the megapixel count gives a good indication of the camera's quality, you should also pay heed to other camera features, such as stabilisation and performance under low light, to gauge what camera is best suited to your needs.
iPhone Covers & Cases
Protect and personalise your iPhone with our wide range of iPhone covers and cases.
Samsung Phone Accessories
Choose from a range of Samsung covers and screen protectors to accessorise your Samsung mobile phone.
Bluetooth Accessories
Increase your connectivity options on your phone with the Bluetooth accessories available to buy online.
Featured Items