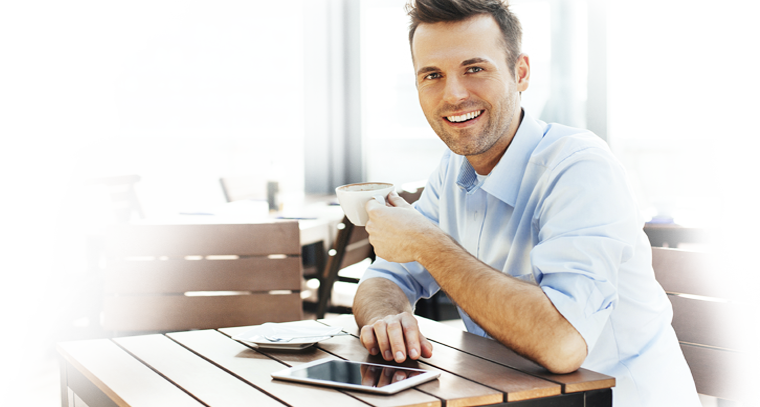 Student
Tablets are currently used by students of all ages, from primary school to secondary school and right through to university. Students will need to use their tablet for everyday applications, such as checking emails, using social media sites and browsing the web, and perhaps for reading documents and basic research. When shopping for a student tablet, consider the overall portability of the tablet since it needs to be carried between classes. Look for one with a long-lasting battery that can go all day, and take into account its connectivity options as you may not always have access to WiFi and could require a cellular or 4G-enabled device. You may also want to purchase a protective case or a Bluetooth keyboard for use with your new tablet.
Home/family
If you're just after a tablet for casual use at home, you should be able to find a great option with basic features to suit your needs. You can opt for a smaller screen and an entry-level processor if you're planning on using your tablet primarily for browsing social media and checking emails, but if you're keen on playing games and watching movies, check out options with large screens, impressive processors and plenty of RAM. Families with children may also want to look for a tablet that supports parental controls to restrict inappropriate content.
Office/business
If you're working on the go, having a higher powered device that will enable productivity is essential. A tablet for business or office use should have processing power that supports multitasking and more RAM to ensure your programs and applications run smoothly. You may also consider a larger screen to be beneficial, particularly if you'll be looking at reports or other detailed documents. Consider opting for a tablet with a large storage capacity or an expandable memory so you have plenty of space for your files, and look for mobile connectivity options like 4G so you can stay connected from almost anywhere. You may also choose to purchase an external keyboard and a stylus for efficient operation of your tablet.
Multimedia
Film lovers, TV show addicts and gamers demand the very best from their technology, so if you'll be watching a lot of movies, playing games or even reading eBooks on your tablet, look for a model that will run large media files efficiently and give you an immersive experience. This may include features such as a powerful processor, more RAM (or memory), a larger screen, better screen resolution, and enhanced audio quality.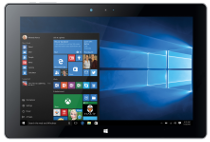 Windows 10
The Windows operating system is available on tablets across different brands, providing plenty of choice for anyone after a more varied design.
Windows 10 is both dynamic and customisable, allowing you to tailor the interface according to your preferences.
This OS is a great option if you're often working with other Windows devices and you'd like to access the same applications and programs when you're using your tablet.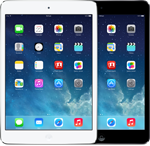 Apple iOS
This is the operating system available on iPads, including the iPad Pro, iPad Air and iPad mini. It's an ideal choice for Apple users who already own an iPhone or iPod touch, as the operating system is the same.
This OS is very popular, due to its intuitive menu and navigation, clean design and overall user-friendliness.
It offers access to hundreds of thousands of apps on the App Store, which are specifically designed for the iPad, and syncs up well with other Apple devices.
If you like customising your devices, it may be better to look at another operating system, as iOS isn't particularly versatile in this area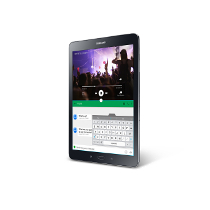 Android
Quick and easy to use, Android is an operating system that is constantly evolving and uses widgets to help you customise your preferences.
Android comes installed on tablets from a number of different companies, offering plenty of choice in terms of hardware.
You can access thousands of apps on the Google Play store.
7-8 inches
Tablets with screen sizes that are around 7 to 8 inches are easy to stow in your bag or even pocket and fit comfortably in one hand, which makes them perfect to take with you wherever you go. If you're looking for a device where you can browse the web or read an eBook on the commute to work, this is the ideal size for you.
10-12 inches
If you'll be watching movies and TV shows or playing games regularly on your tablet, 10-12 inches is preferable as this screen size will provide a superior viewing experience. You may also prefer a larger screen if you'll be using the device for business purposes, to view reports, spreadsheets or other documents.
Processor and RAM (Memory)
The processor and amount of RAM inside your tablet will dictate how efficiently it runs.
Most tablets will have a dual-core, quad-core or octa-core processor. Octa-core processors can support higher powered multi-tasking applications, as each core can run apps separately. A tablet with a quad-core processor will deliver responsive performance when you're loading a single app at a time and ensures media plays smoothly. If you're only using your tablet for basic web browsing, emailing and apps, opt for a dual-core model.
RAM is measured in gigabytes (GB), and the higher the RAM, the faster your processor can access information. Opt for a tablet with more than 3 GB of RAM if you're planning on multi-tasking and working on your device.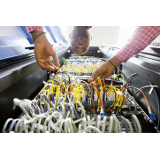 Storage space
This refers to the amount of internal storage your tablet has to hold all your image, video and audio files and other documents. If you keep most of your data in the cloud or on external sources, you can go for a tablet with smaller fixed storage space.
However, if you plan on keeping your files saved directly on your tablet, you might be more suited to a tablet that allows you to insert a microSD card to expand the storage capacity.

Connectivity
Whether you'll be using your tablet for business or entertainment purposes, you'll want to consider where you'll be mostly using your device. If you're likely to use it at home, school or work where there's WiFi available, a WiFi-only model will suffice. If you're planning on using your tablet when you're on the go and away from WiFi networks, look for a cellular model with 4G capabilities which will allow you to insert a SIM card to access mobile data.
Most tablets will also feature Bluetooth technology for wireless connections and a USB connector where you can charge your device and sync your data.
Screen resolution
Screen resolution, measured in pixels per inch (PPI), dictates how high quality the visuals on your tablet screen are. The higher the PPI, the better the screen resolution, and the sharper and clearer images, videos and text will be on your device. If you're intending to watch a lot of movies and TV shows on your tablet, or even edit photos or videos, shop around for one with a high screen resolution.
Battery Life
This will be an important factor if you intend on making the most of your tablet's portability and carrying it around with you during the day. You should also consider the main use of your tablet – is it mostly to check emails and occasionally browse the web, or will you be regularly consuming multimedia such as films, TV shows and games? Keep in mind that these kinds of activities can drastically shorten your battery life.
Putting your tablet on sleep mode can help to save battery life when the device is not in use.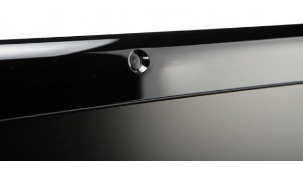 Front and rear cameras
Front-facing cameras on tablets are ideal for video calling through apps such as Skype and Viber, and rear cameras ensure you can capture great photos of your friends and family. If photo and video quality is important to you, look for a tablet that has front and rear cameras with a high megapixel count.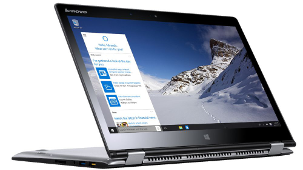 Convertible tablets
If you like the portability of a tablet but require the functions of a laptop, a two-in-one or convertible tablet may be the ideal compromise. These hybrid computers can be used as a tablet for when you're reading or watching something (lying flat on your lap or any surface) or as a laptop for more dedicated tasks (sitting upright with a keyboard attached).
Extra Storage
If your tablet has a memory card slot, you can increase the internal space for your documents using a microSD card. Otherwise, consider investing in a wireless storage drive, where you can access your files by WiFi.
Cables & Adapters
Transfer big files, play music or project videos onto large screens by connecting your tablet to televisions, speakers and computers with different cables and adapters.
Bags and cases
Protect your tablet from general wear and tear with a tablet bag or case. Some cases also double as a stand, so you can sit your tablet upright on a table or desk and some incorporate a keyboard for easy typing on your device..
Featured Items