ORGANISE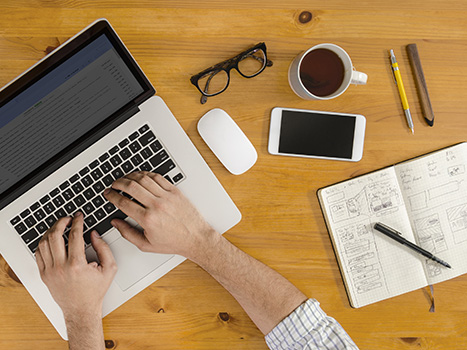 How to keep your digital workspace clutter-free
Say no to a crowded desktop: follow these four easy steps for sorting digital files and finding them faster.
ORGANISE
11 July 2016
Break your paper clutter habits
If you have a tendency to hold onto paperwork and magazines, you need to read this.
ORGANISE
29 June 2016
Nine inspiring ways to declutter your workspace
Satisfy your inner neat freak and get inspired by these super-organised spaces.
ORGANISE
20 June 2016
Do you dread opening your desk drawers?
It's all too easy to use desk drawers to keep things out of sight, out of mind. Here are three solutions for organised drawers
ORGANISE
8 June 2016
Listful Thinking: Why Organised People Love Lists
How to write a perfect to-do list every day
ORGANISE
10 May 2016
Organise and Personalise Your Workspace
If you can't see your desk under the paper clutter and random stationery, this is just what you need to read.
ORGANISE
16 December 2015