Networking Essentials
Get the basics right and build your network from there. A basic network consists of an Internet connection, a modem and a router.
Modems
A modem is the most basic component of your network. It provides access to the Internet by connecting to your ISP (Internet Service Provider).
View our range of modems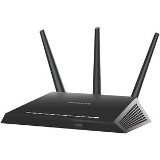 Routers
Routers are the hub of your network. They connect multiple devices to your network wirelessly or through Ethernet ports. Advanced routers provide faster speeds, better security and a greater range.
View our range of routers
Wireless Modem Routers
A wireless modem router provides everything you need for high-speed Internet access. It connects to the internet through your phone line and creates a Wi-Fi signal for devices to connect to.
View our range of wireless NBN modem routers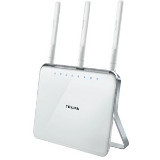 Range Extenders / Wi-Fi Boosters
Range extenders, also known as Wi-Fi boosters or repeaters, push your existing Wi-Fi signal further. They are great for extending the range across hard to wire areas, dead zones and large homes or offices.
View our range of Wi-Fi extenders
Wireless Adaptors
Wireless adaptors (or Wi-Fi adaptors) are great for older computers or laptops that do not have a built-in adaptor. These adaptors receive signals from a wireless router and enable you to access the Internet when you're within range of a wireless network.
View our range of wireless adaptors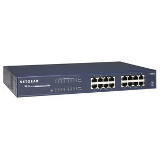 Network Switches
Network switches are also known as switching hubs, bridging hubs or MAC bridges. They let you easily add more wired devices to your network. Every device you add to the switch automatically connects to everything else also connected to the switch.
View our range of network switches
Powerlines
Powerlines use your existing electrical circuitry to extend Internet connection to every room on your premises. Simply plug your powerline adapter into a power socket to immediately get a direct signal, which means no buffering. They are ideal for devices with higher data requirements such as smart TVs or gaming consoles.
View our range of powerlines
Which Router is Right for Me?
When choosing your router, consider your Internet usage and how many devices you want to connect (computers, tablets, smartphones, smart TVs, gaming consoles and more). The more devices you have, the more bandwidth you require. Also consider the size of your home or office, amount of potential interference, usage requirements and compatibility with other networking devices. A dual-band AC router is the recommended minimum for today's home networking needs.
Basic routers
Supports email, music streaming, file downloads and internet surfing. Ideal for up to 5 Wi-Fi devices. Great as a basic set-up for home or student use.
View basic routers
Mid-range routers
Supports emails, music streaming, file downloads, internet surfing and low-quality video streaming. Ideal for up to 10 Wi-Fi devices. Combine them with extenders and powerlines for a reliable set-up for home office or small business use.
View mid-range routers
Premium routers
Supports emails, music streaming, file downloads, internet surfing, high-quality video streaming, and multi-device gaming. Ideal for 10 or more Wi-Fi devices. Provides a solid foundation for more serious networking requirements, such as for mid-size businesses.
View premium routers
Why Upgrade Your Router?
If your router is more than 3 years old, you may want to consider replacing it. It could be experiencing weak signal strengths, resulting in network interruptions or buffering. You may also want to replace your router if it was provided by your ISP as part of your Internet package - it could be a basic or outdated model that doesn't meet your needs.
Benefits of upgrading your router:
Faster speeds
Increased network range
Enhanced security
Reduced network congestion
More reliability
Wired Networking vs Wireless Networking
With wired networking (also known as an Ethernet connection), you have PCs or other devices hooked up to a router or modem with Ethernet cables.
Wireless networking allows you to connect multiple devices to your network and share resources wirelessly. This lets you move your devices around freely and still be connected to the Internet.
Wireless networking offers more convenience, but there are times when you may prefer a wired connection as it provides faster speeds, lower latency and more security. For example, if you want to transfer files as quickly as possible between devices, or play online gaming without interruptions, an Ethernet connection may be better.
There are several types of cables to choose from when setting up an Ethernet connection: Cat5 (fast), Cat5e (faster) and Cat6 (fastest). View our range of Cat5 & Cat5e network cables and Cat6 network cables
Single-band, Dual-band and Tri-band Explained
Routers run on two bandwidths: 2.4GHz and 5GHz. 2.4GHz can reach further but is slower and prone to interference. 5GHz is faster and less likely to be congested but has a shorter range.
Single-band Routers

These run on the 2.4GHz frequency, and are the most basic option.

Dual-band Routers

These use 2.4GHz and 5GHz simultaneously, providing better network performance.

Tri-band Routers

These have three wireless signals, one at 2.4GHz and two at 5GHz, for improved connectivity.
Other Features to Consider
Besides speed, here are some other features to look for when selecting your router.
Ultimate Wi-Fi Performance

Gives you the fastest network speeds. Look for routers running on 802.11ac, currently the fastest Wi-Fi technology and 3x faster than 802.11n.

Advanced Beamforming

Tracks and directs bandwidth to your connected devices as you move around, providing better Wi-Fi signals and reception.

Smarter Bandwidth

Wi-Fi performance is optimised thanks to band steering technology, which automatically assigns each device to the best network available for a consistently good connection.

Remote Access & Management

Manage your network remotely from a device such as a tablet or smartphone for convenience.

Guest Network

Create a dedicated Wi-Fi network to give guests access to the Internet, while keeping your main network separate and secure.

Parental Controls

Control your children's internet usage for peace of mind – block inappropriate sites, limit access time and more.
NBN - What You Need to Know
NBN will connect your property to its network using one of the following methods.
Fibre to the Premises (FTTP)
FTTP is an internet connection that reaches your premises via a fibre optic cable. In most cases, an NBN utility box will be installed outside the premises and an NBN connection box inside the premises.
Fibre to the Node (FTTN)
NBN fibre cables will run to your local node, then use the existing copper wiring (phone line) to connect with your premises.
Fibre to the Building (FTTB)
This is generally used to connect apartment blocks and similar buildings. NBN runs a fibre optic line to the building communications room, then use existing technology to connect to each apartment.
Hybrid Fibre Coaxial (HFC)
This connection is used where an existing pay TV or cable network can make the final part of the NBN network connection. A HFC line runs from the nearest available node to your premises.
Will my existing router work with the NBN?
If you have an existing broadband connection, your current router should work as long as it meets the following requirements.
For FTTP and HFC, you need a router or modem router that supports Ethernet WAN.
For FTTN and FTTB, you need a modem router that supports VDSL or VDSL2.
Featured Items