Everyday/Student
As the name suggests, these laptops are designed for everyday use. While they don't boast high performance power, they're perfect for a wide variety of basic tasks and applications, such as browsing the web, using Microsoft Office programs and video streaming. This type of laptop is great for families, college or university students, and any household that requires a computer for casual use.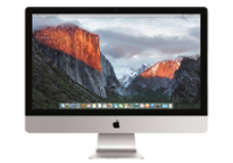 Home Workspace/Small Business
Laptops ideal for home office or small business environments will possess better performance and battery life than everyday models, as they are more frequently used. While these laptops can capably run several applications at the same time, they're not suitable for functions that are more high-end and that require fast graphics processing.
Performance
Performance laptops are a must if you regularly require multiple advanced processes to be running at once. These laptops have a high CPU (processing power) and RAM (memory).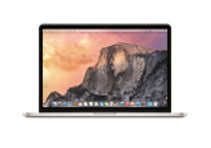 Laptops/Notebooks
Laptops and notebooks are equipped with the functionality and performance of desktop computers, but in a portable form. Laptops and notebooks generally refer to the same product, although some consider laptops to be full size models with screens of 15-17 inches, while notebooks are classed as their smaller counterparts with screen sizes of 11-14 inches.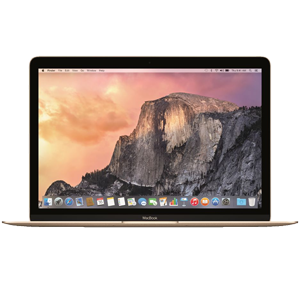 MacBooks
There are three types of Apple laptops: the MacBook Pro, MacBook and MacBook Air. MacBook Pros are the more powerful of the three, with advanced processing, fast flash storage and ultra-clear displays. MacBook Airs are the thinner, lighter and more portable alternative to MacBook Pros that feature powerful processing along with great battery life.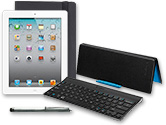 Tablets
Tablets are handheld computers that users navigate primarily through the touchscreen display. Compact, lightweight and highly portable, they are suitable for casual web browsing, playing basic games, and watching films and TV shows.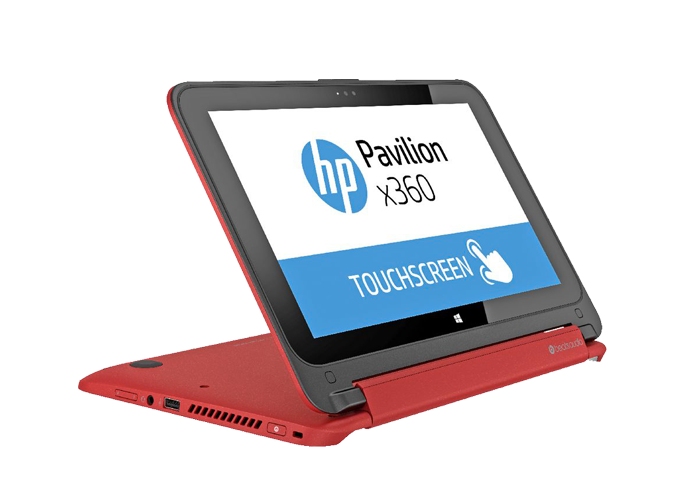 Hybrid/Convertible Laptops
These versatile touchscreen devices combine the fun of the tablet when you want it with the performance of a laptop when you need it. Convertible laptops often feature a detachable screen or a 360 degree hinge, allowing you to alternate between standing the device up and laying it flat on a surface.
---
---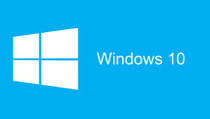 Windows
Windows is both highly popular and well-trusted and comes pre-loaded on most new desktop and laptops computers. As the longest running operating system, Windows has undergone many developments over the years; the latest version is the brand new Windows 10. Familiar and easy to navigate, particularly for previous Windows 7 and 8 users, Windows 10 boasts great built-in security, the new Microsoft Edge browser and an enormous range of applications for your convenience.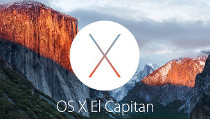 Apple/OS X
Designed by Apple to work solely with Apple software, OS X has also developed many versions, most recently Yosemite and new El Capitan. Though not as widely used as Windows, due to its limited flexibility with software, OS X nevertheless has a distinctively clean and minimalist look and feel with super fast startup times that appeals to many users.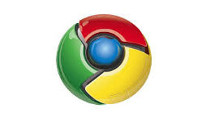 Chrome OS
Google's Chrome operating system is fast, simple and efficient, perfect for busy people who regularly need to access their files from different machines. Chrome OS also has great battery life and built-in virus protection, making it a reliable choice. One of its main limitations, however, is that it solely uses web applications such as Google Docs, which means you won't be able to run programs you might be used to from Windows and OS X.
---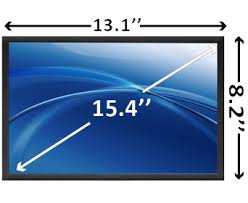 Size
Laptops come in all shapes and screen sizes, ranging from 10 to 17 inches. The screen size you choose will depend on your needs and preferences. If you require a large, visual workspace, such as for gaming and editing photos and videos, you may want to opt for a 15-17 inch screen. Otherwise, 13 inches is a good medium. Sizes are measured diagonally across the screen, and do not include the trim around the screen - take this into consideration when purchasing accessories such as laptop sleeves, bags and filters.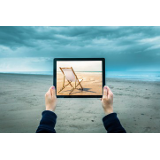 Resolution
The higher your laptop's screen resolution, the better its display quality will be. Screen resolutions are measured in pixels, horizontal x vertical.
HD (1366 x 768) and HD+ (1600 x 900) - These resolutions come standard on most laptops and are ideal for all basic computer tasks.
Full HD (1920 x 1080) - This resolution is equivalent to that of 1080p HDTVs, offering crystal-clear picture quality for those who prefer a crisper image for watching films or TV shows.
Quad HD (2560 x 1440) - Quad HD gives you four times as many pixels as 720p HD, delivering incredible image clarity with its extremely high pixel density. This resolution is suitable for professional photo and video editors.
4K Ultra HD (3840 x 2160) - 4K Ultra HD is the highest resolution currently available, boasting four times as many pixels as Full HD. This extraordinarily high picture quality makes it perfect for gamers, graphics pros and movie fans to get the most out of their multimedia.
Display types
Different types of display technologies will affect the colour, brightness and overall visuals of your screen. LED backlighting, which is commonly used in many laptops, displays vibrant colour without draining the battery and is perfectly adequate for everyday use. If you need a laptop that displays colours with high accuracy, however, opt for a display that has an IPS panel. This technology also offers wider viewing angles.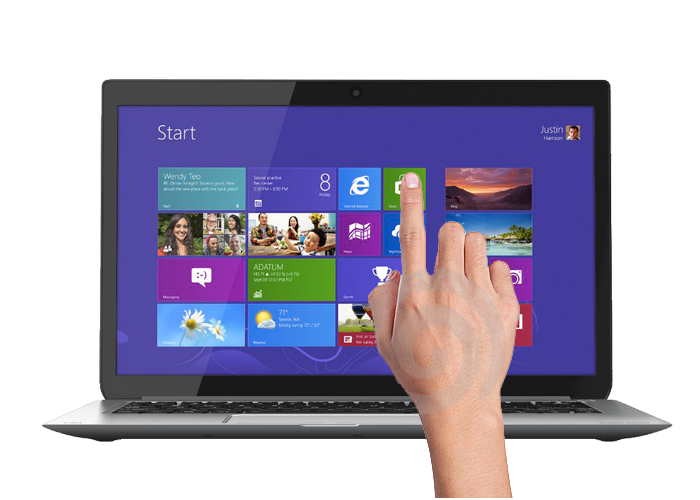 Touch screens
Touch screen laptops allow you to navigate applications on your computer the way you would a tablet or smartphone. However, they are not always practical or often used, and tend to be found mostly on ultraportable laptops.
Intel processors
Intel and their series of multicore processors can be found in the majority of modern MacBook and Windows laptops.
Core i7 : Intel's leading consumer processor, designed for serious multitasking and the use of complex multimedia programs. The ideal choice for professional power users (such as graphic designers, video/photo editors, and serious gamers).
Core i5 : This mid-grade processor can more than capably handle everyday computing activities and is one of the most commonly used processors today. It strikes a great balance between issuing processing power and conserving battery life.
Core i3 : As the entry-level processor in the Core range, the Core i3 is suited to basic tasks such as checking your email, streaming music and creating documents.
Core M : Specially designed for ultra slim devices, this family of processors is highly energy efficient and provides all day battery life.
Pentium, Celeron and Atom : These processors can be found in smaller and more affordable laptops and are adequate for basic web browsing and other everyday activities.
AMD processors
AMD's A Series processors come in to two main categories: the A6 and the A4. The A6 offers smooth video streaming and enhanced photo quality, while the A4's responsive performance is ideal for listening to music and viewing photos and videos. AMD also has the value-priced E series of processors, designed for users who will only be performing the most rudimentary tasks on their computers.
RAM (Memory)
RAM (random access memory) dictates how smoothly and efficiently your laptop runs when you have multiple applications open at the same time. RAM is measured in gigabytes (GB), and the more you have the better your laptop will be able to multitask. Think of it like a desk, the larger the area the more you can do at once.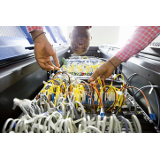 Storage space
The amount of internal storage space you have for all your programs and documents is very important. This is especially true if you accumulate a lot of music and video files, which can take up a lot of room on your hard drive. Storage space is measured in gigabytes (GB) or terabytes (TB)
Graphics cards
Laptops come with integrated graphics cards, which are designed to support a range of general computer activities, such as streaming videos and playing casual games Serious gamers, video editors or graphic designers on the other hand, will likely want to invest in a discrete graphics card for a better gaming experience.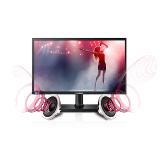 Sound card/Speakers
Like graphics cards, sound cards are also built right into laptops, allowing you to enjoy everyday music, video and audio files. Sound capabilities in laptops and computers have greatly improved with technological advances over the years, however, sound quality can still vary from device to device. If sound quality is important to you, ensure beforehand that the inbuilt speakers of your choice of laptop are to your standard. Otherwise, it may be worth purchasing a set of external loudspeakers.
Ports and Connectivity
The ports on modern laptops and computers allow you to connect to the Internet and other devices in a range of ways. Although the development of Bluetooth and wireless technologies has meant it is not always necessary to use these types of ports, these capabilities are not always available on all computer devices. This is why you should consider what ports from the ones listed below, may be useful for your needs.
Battery life
Having a long-lasting battery is ideal for any user, but it's particularly crucial if you need to access your laptop on the go. This is why ultraportable laptops tend to have the longest battery life, while larger laptops that run more complex software will usually have a comparatively shorter battery life. It also greatly depends on usage(what kinds of programs you're running ad how often you're multitasking) and how powerful your processor is.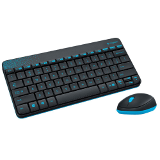 Mouse and keyboards
Allow you to navigate your laptop more easily, and are simple to connect and disconnect.
External Hard Drives
Whether you require additional storage space for your files or want to create a back-up copy just to be safe, investing in an external hard drive is always a good idea.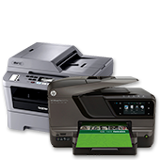 Printers
Laptops come with integrated graphics cards, which are designed to support a range of general computer activities, such as streaming videos and playing casual games Serious gamers, video editors or graphic designers on the other hand, will likely want to invest in a discrete graphics card for a better gaming experience.
Laptop bags and sleeves
Protect your laptop and ensure it is easily transportable with a laptop bag or sleeve.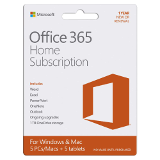 Microsoft Office
Includes Word, Excel, Powerpoint, OneNote, Outlook, Publisher and Access. This package also comes with 20GB of additional online storage with SkyDrive.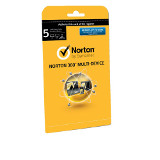 Internet Security Software
Will protect your documents and personal information from viruses and other online threats.
Featured Items