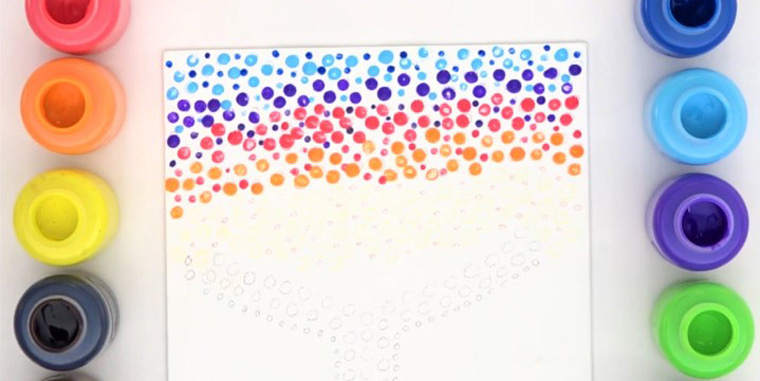 Love to learn
How to create
your own dot mosaic
Follow our step by step guide
In this project you'll learn how to create your own dot mosaic art piece using coloured pencils and washable paint.
Step 1: Draw circles
On your canvas start your artwork but drawing circles of all different sizes across your canvas in the shape of a tree (or any shape you like). Use different coloured pencils to add variety to your picture. We've drawn a tree using different colours for the trunk, branches and leaves.
Step 2: Choose your colours
Protect your surface by placing down some butcher's paper. Then select your paint based on the colours you've already used in your drawing.
Step 3: Painting tip
Using a cotton tip, dip into the paint so you have enough to cover the tip. Then press the paint gently into the circles on your canvas.
Step 4: Get colourful
Repeat the painting process using heaps of different colours until your canvas in complete!
Step 5: Frame it
Frame your picture or hang it on the wall and enjoy!