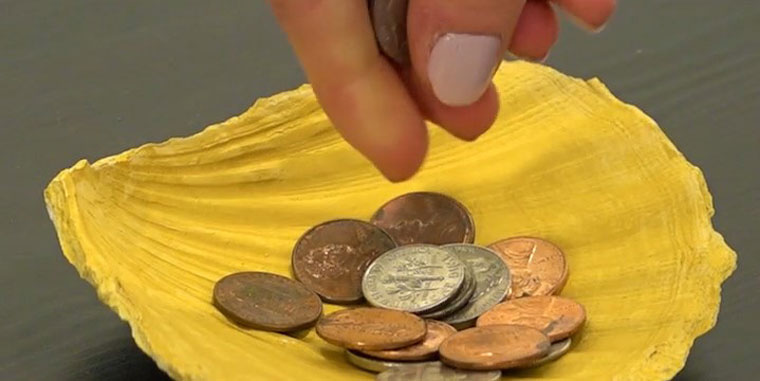 Love to learn
How to create
a mini shell dish
Follow our step by step guide
Wondering what to do with all those shells you've been collecting this summer? In this project, you'll learn how to transform your shell collection into a useful dish.
Step 1: Get rolling
Roll out your air-dry clay into a 1-2mm thick oval, big enough to cover your entire shell.
Step 2: Mould your shell
Place your shell in the centre of the rolled clay and press in. Cover the edge of the shell with clay and press to shape.
Step 3: Time to dry
Using a plastic knife, cut away the excess clay from around your shell. Then leave the mould to air dry for 2-3 days in a nice sunny spot.
Step 4: Get decorating
Protect your surface by placing down some butcher's paper. Then get your washable paint and paint brush and decorate your shell.
Step 5: Ready to use
Fill your new shell dish with coins, collectables or place on a shelf as a decoration and enjoy!