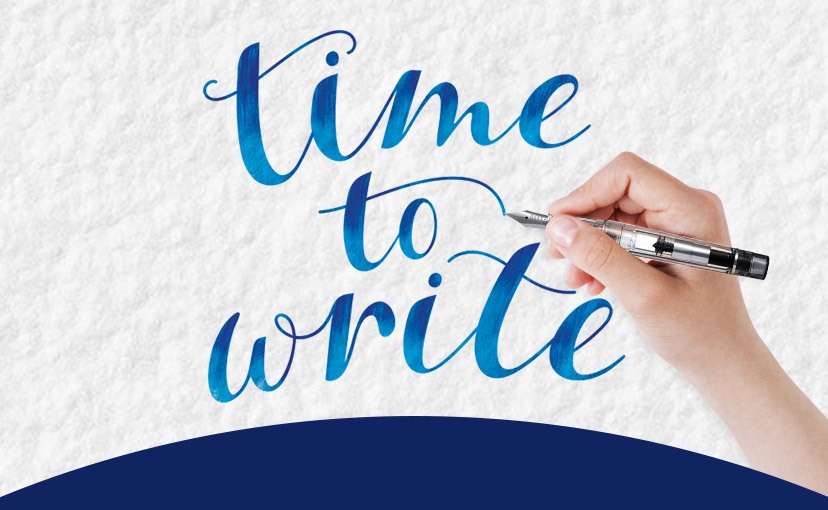 Time to Write
Did you know that according to University research, as little as 15 minutes of handwriting can give you a greater sense of wellbeing?
More than 1 in 3 Australians never or rarely write about personal thoughts, notes, ideas, feelings or memories.
Aussies who handwrite personal notes, multiple times a day, report a greater level of general life satisfaction than those who don't.
7 in 10 people believe that handwriting helps them to be more aware of their thoughts and feelings.
Join us in-store in September for our free
Love to Learn

writing classes

We've worked with spoken-word poet Zohab Khan to create four fun writing activities suitable for all ages. Classes are beginner-level and run on Saturdays and Sundays from 11am-12pm*. Our helpful team members will guide you through the activities and with four classes to choose from you can come back every week and try something new!

You can choose from the four topics below:
TOPIC 1
Learn to write a
brilliance poem.
What's this? Watch preview
TOPIC 2
Learn to rewrite the ending to
your favourite book or movie.
TOPIC 3
Learn to master
journal writing.
TOPIC 4
Learn to create the
perfect to-do list.
*Excludes Albany (WA), Camberwell (VIC) and the following CBD stores: Berry St, Clarence St, Hunter St and Pitt St (NSW), Adelaide St Brisbane (QLD), Bourke St, Elizabeth St and Russell St (VIC), Gawler PI (SA) and Hay St (WA).
Find all you need to get started