The Perfect Gift for Everyone in Your Life
GIFTING
| By Alex Greig
| October 28, 2020
Looking for special Christmas presents? We've found a perfect gift for everyone on your list, whether it's for him, her, the office, family or friends.
Christmas always seems to sneak up: no matter how many times we vow to be more organised, many of us still find ourselves hurtling around a shopping centre on Christmas Eve with 10 gifts to buy and very little idea of what we're looking for. To help lighten the load, we've come up with a handy list – the perfect gift for everyone in your life – even the dog! There: Christmas all wrapped up.
The Fitness Fanatic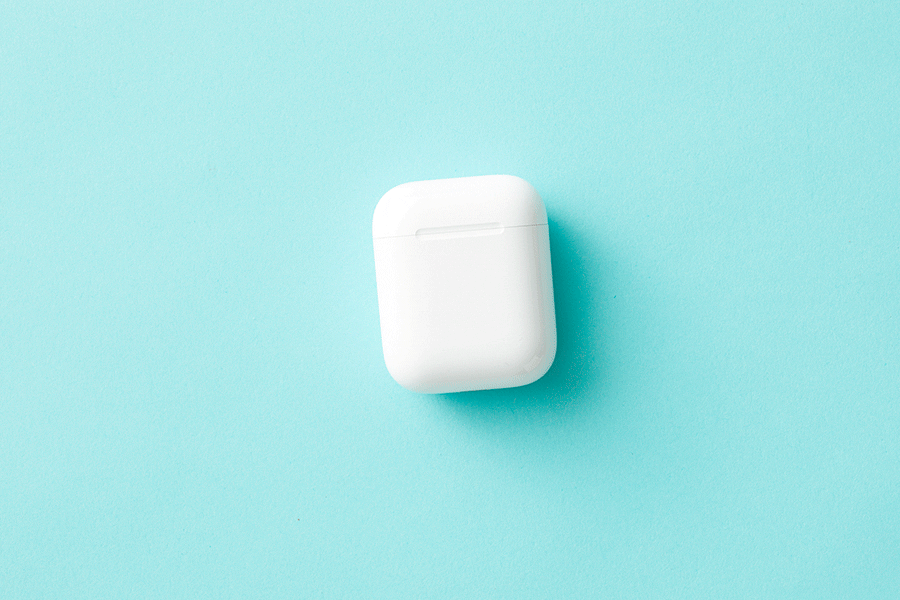 Any gym junkie worth their sweatband needs a wearable fitness tracker such as a Fitbit Inspire HR, which helps its owner move more, sleep better and track their heart rate, distances covered and steps. It can receive call and SMS alerts, too, so they won't miss a thing while they're pounding the pavement or practising pilates. Add a pair of Apple AirPods for the ultimate in modern fit-kit. The wireless earbuds allow for complete freedom of movement and the ability to stream podcasts and music while working out helps distract from complaining muscles.
What To Try
The Arty Aunty

If you know someone creative – or someone whose critical inner voice or busy schedule has made them neglect their art practice – a Christmas gift of art supplies is an excellent idea. It could even lead to a set of creativity-based New Year's resolutions (and some handmade Christmas presents next year!). Wrap up a set of high-quality Faber-Castell Albrecht Dürer Magnus pencils and a poseable model hand for sketching practice and wait for the magic to happen.
What To Try
The Barbecue King

Know a guy who's, how shall we put it, boastful about his barbecue? High-handed with his hamburgers? Give him the gear to excel at the job this Christmas – he'll get plenty of use out of a personalised barbecue tool ("Back Off – Bob's Barbecuing") this summer. He may require an apron for keeping oil splatters off his Hawaiian shirt – this one can be emblazoned with a photo of the griller himself. Finally, make sure the end product is plated up properly, on a personalised engraved bamboo board – the 60-centimetre one will accommodate all those slightly burnt sausages. (Hot Tip: Allow 7-10 business days for personalised products)
What To Try
The Photography-Obsessed Teen

Young photographers may once have begged for their own darkroom, but now you can wrap up the best photography kit and put it under the tree. Canon's EOS 1500D is the perfect entry model DSLR, with various shooting modes, 24.1 megapixel resolution, 3x optical zoom and a large three-inch display. Take things up a notch, literally, with a DJI Mavic Mini drone – it has a 30-minute flying time, which means they can take shots from lots of different angles, and it's a tiny 249g, so fits in a backpack. The final piece of the puzzle for a budding Annie Leibowitz is proper photo-editing software. With Adobe Photoshop and Premiere Elements 2020, they'll be able to create professional-looking shots and videos from their own bedroom.
What To Try
The Aspiring Influencer

Ask a tween what they hope to be when they grow up and the answer may be vet, doctor or actor – but it might also be a YouTube star. Yes, that's a career now, and according to a recent survey, kids aged eight to 12 in the US and UK are more than three times as likely to want to be YouTubers or vloggers as they are astronauts. Encourage that entrepreneurial spirit (perhaps they could vlog about space?) with this Joby GorillaPod Smartphone Rig. It acts as a tripod for a smartphone, so your budding influencer can get down to business without having to hold the phone. Add a personalised iPhone case – after all, it's the most important tool in an influencer's kit.
What To Try
The Gamer Boy

Level up your gift-giving powers and score some points with the game lover in your life this Christmas. A veritable throne allows gamers to settle in for the long haul, look for ones with ergonomic design and adjustable armrests, backrests and heights. Add a social element with a USB microphone, which enables gamers to create high-quality audio output while streaming games, as well as record audio for podcasts and voice overs or make Skype calls. Game players seeking a new thrill will be amazed by this HTC Vive Cosmos VR Kit, which has high-res graphics and 3D audio to allow total immersion in a new world.
What To Try
The Gadget-Obsessed Dad

There are many varieties of dad: Barbecue Dad (see above), Outdoorsy Dad and Music-Loving Dad are just a few. What all these dads have in common (apart from kids) is a love of gadgets; it's pretty much a universal dad requirement. Keep his favourite gizmos juiced up with a powerbank – this one has a dual port and takes a device from zero to 50% charge in 30 minutes. A wireless waterproof speaker will stand him in good stead for campfire gatherings, outdoor grilling and shower sing-alongs. And for those dads who commute, hike or work out, Beats Powerbeats Pro Wireless Earphones have adjustable ear-hooks, volume control on each earphone and water resistance.
What To Try
The Secret Santa Recipient

This year be prepared for the office Kris Kringle gift exchange with more than a few scratchies and a bottle of wine. Keep Michael in accounting busy with a Rubik's Cube Key Ring, Doris on the front desk hydrated with a stylish water bottle, Sophia from head office caffeinated with a BYO coffee cup (offer to fill it up in the mornings for extra brownie points) and Amir from marketing happy with a set of notebooks for jotting down ideas.
What To Try
The Organised Mum

Mums are, as everyone knows, the ultimate multitaskers. They can deal with lost keys, inconsolable kids and kindergarten book-week costumes in the same moment, and they'll keep calm while they do it. Help busy mums stay on top of things with the latest Apple Watch, which can do almost as many things as Mum, from international emergency calls to fitness tracking. With this cool wall-hung weekly planner, Mums (and the rest of the family) can see at a glance what the week holds. It wipes clean – and it's got a spot for keeping keys. And make sure to wrap up this stylish notebook for Mum's bag. Because you know how mums stay organised? Lists, lists and more lists.
What To Try
And One More Perfect Gift...
For the Beloved Pooch
Is it really Christmas if, come Christmas morning, your sweet, faithful, only occasionally destructive dog doesn't get her own gift under the tree? This snazzy Camo Pet Collar comes in three sizes, and it's printed with your dog's name and your phone number.
Information correct at time of publication. Global trade conditions may impact availability of some items. We apologise for any inconvenience.