STEM Test Drive: Sphero Mini Activity Kit Review
Education
| By Deborah Grunfeld
| November 02, 2020
We asked our primary school experts to road-test and review the Sphero Mini Activity Kit – and give us their feedback on this cool STEM kids toy.
Stepping up to take the STEM toy review challenge are primary schoolchildren Paige and Lachie, both 9 years old. They investigate the Sphero Mini Activity Kit, as they figure out how to manoeuvre the round little robot with the aid of an app – and use it to knock down mini pins in a bowling alley challenge. "Strike!"
The STEM Toy
First up in the Sphero Mini Activity Kit is, of course, a Sphero Mini, a cute robotic ball with a built-in gyroscope and accelerometer that can be controlled, via bluetooth, with the Sphero Play app. (It also lights up thanks to colourful LED lights, which is cool.)

Then, ensuring your kids will have a ball playing with this kit, are the other bits in this box: a 28-piece construction kit (for setting up mazes and obstacles to navigate the Mini through), teeny traffic cones to wobble around, bowling pins for human Sphero controllers to knock over, and activity cards with 15 fun STEM activities to try.
The Educational Experience
Kids will give their fingers and brains a workout with the Sphero Mini Activity Kit. Older primary school children will engage in the STEM areas of robotics and programming without even realising they're learning, and as they create mazes and obstacles to navigate the ball around, they'll be solidifying principles of mapping and motion.

Hand-eye coordination is tested in both the physical putting together of construction-kit obstacles and in virtually manoeuvring the Mini, using finger control on the tablet. Suitable for ages 8 and up, this fun toy also encourages trial and error, teaching that making mistakes is part of learning and to be encouraged, not feared.

Playing with the kit is a perfect introduction to robotics. For more formal learning, it includes cards with 15 guided STEM activities. There's also the opportunity to learn programming skills with the Sphero Edu app, which offers three graded coding systems (Draw, Block and Text) for budding programmers to use with the Mini. The Edu app also offers more than a hundred STEM-related activities to try and the Sphero website has a guide for parents and educators, with tips and step-by-step instructions on getting started, as well as COVID-related material, to help kids get the most out of their bot mate.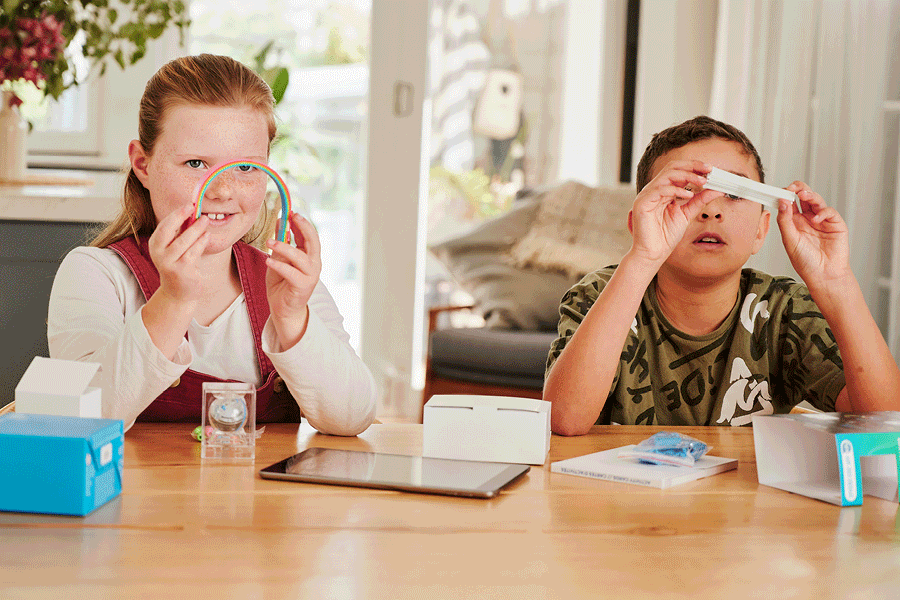 The Verdict
"The good thing about it is that it's easy to connect," says Lachie, adding, "It's just a good toy." Paige likes the Sphero Mini Activity Kit because she can "play with it, like bowling and soccer".
Our Panel's Rating Out of 10
"It's really fun to see it move around. I give it eight out of 10," says Paige. Whereas Lachie enthuses, "I gave it a nine out of 10. I think it's worth the money."
Information correct at time of publication. Global trade conditions may impact availability of some items. We apologise for any inconvenience.