Connect 101: How to Connect Your Apple AirPods
Technology
| By Stephen Fenech
| October 29, 2020
Apple AirPods are the most popular wire-free earphones on the market. Get the setup right and learn how to connect AirPods and AirPods Pro to multiple devices.
Take a look around and count how many people have little white devices in their ears and you'll see that Apple AirPods are becoming ubiquitous. There are two options to choose from: the regular AirPods and the Apple AirPods Pro, which include active noise cancellation. Most customers who purchase the earphones also own an iPhone. But did you know that you can also link AirPods to your MacBook, Apple Watch, iPad and even to Android smartphones, PCs and your smart TV? Discover how to connect AirPods to any device and also a few clever tips for getting the most out of them.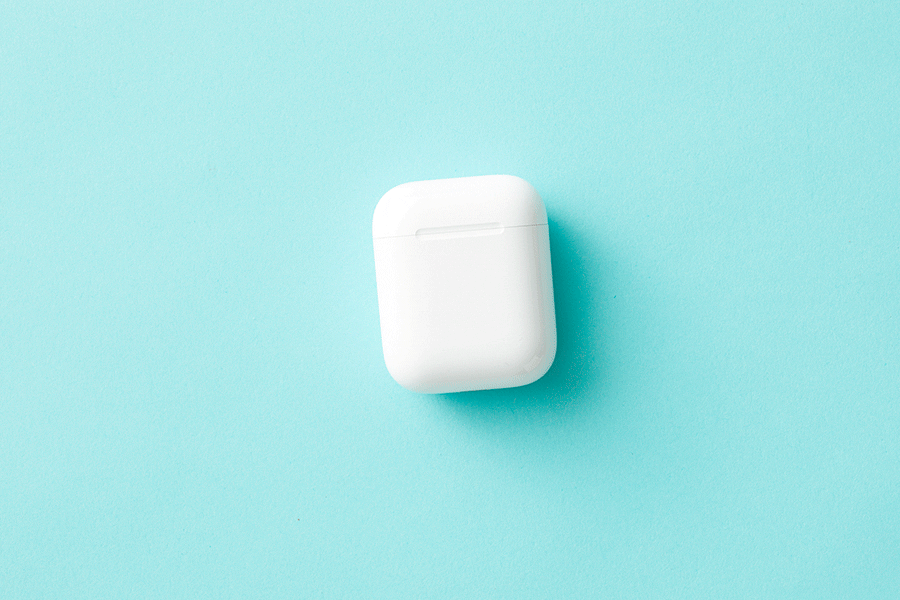 Pairing the AirPods to Your iPhone
Pairing the AirPods to an iPhone for the first time is simple. Open the AirPods case, while holding it close to the iPhone, and an image of the AirPods will appear on the screen. Below the image is the Connect button – tap that and you're connected. Now all you need to do is put them in your ears and your iPhone will automatically connect each time – you'll hear a tone confirming the connection.
What To Try
Pairing AirPods to Your Other Apple Devices
Apple makes it easy for customers who buy multiple Apple products: owning a pair of AirPods alongside products like a MacBook, iPad or Apple Watch proves this. To pair your AirPods to any Apple device, simply open the Bluetooth settings on any of them. If you have signed in with the same Apple ID across products, you'll see your AirPods already in the Bluetooth menu of each device. Go to Settings > Bluetooth and search for the AirPods in the list. Tap on AirPods in that list and you're connected.
What To Try
Connecting AirPods to Non-Apple Products

No iPhone? No worries. It's possible to pair Apple AirPods to non-Apple devices such as Android smartphones, PCs and to your smart TV. Put the AirPods into pairing mode by pressing and holding the button on the back of the AirPods case until the light on the front of the case blinks white. They're then ready to pair by clicking on the AirPods' name in the Bluetooth setting of the device you're trying to connect to.
What To Try
Hot Tip: You can still summon Siri while wearing the AirPods. You just need to say, "Hey Siri" while the AirPods are in your ears and then "open the Weather app", for example, or "call Mum".
Changing the AirPod Double-Tap Commands
If you double tap one of the AirPods while it is in your ear and playing music, it will pause your audio. Another double tap will play your music again. Or you can change the double tap commands for the left and right AirPods to use Siri to control your audio, skip to the next track or go back to the previous track. To do this, go to your iPhone and click Settings > Bluetooth > Apple AirPods and tap on the small circle with the letter "I" inside it. Scroll down to "Double Tap on AirPod" and you'll see "Left" and "Right" and these options.
Changing the AirPods Pro Noise Control Mode
If you have the Apple AirPods Pro with Active Noise Cancellation, you can also change the press and hold options to switch between Noise Control and Siri. On your iPhone, go to Settings > Bluetooth > Apple AirPods Pro and tap on the small circle with the letter "I" inside it. Scroll down to Press and Hold AirPods for Left and Right. The noise control option lets you switch between Noise Cancellation to block out external noise and Transparency to let in external noise, or you can turn off noise cancelling altogether.

Hot Tip: Check the battery level of your AirPods by holding them near the iPhone and opening their case. You'll see an image on the home screen of the left and right AirPods and the case, as well as a percentage and a small battery symbol under each, indicating the level of charge remaining.

Need some IT help? Geeks2U offer tech support for households and businesses. Find out more here.
Information correct at time of publication. Global trade conditions may impact availability of some items. We apologise for any inconvenience.